Affiliate marketing in its most simple form includes promoting products or services for third-party companies online in return for commissions that are paid out on successful sales.
Some affiliate programs also pay marketers for leads, clicks, subscriptions, downloads, or free trials that they were able to push.
And there are many people that claim they have become rich through affiliate marketing, but the question remains: Is affiliate marketing hard?
Well, that's exactly what we're going to take a look at in this blog post today, so let's dive right in…
Is Affiliate Marketing Hard For Beginners?
Despite the promises made by self-proclaimed marketing experts and gurus, you're more likely to fail than succeed in affiliate marketing.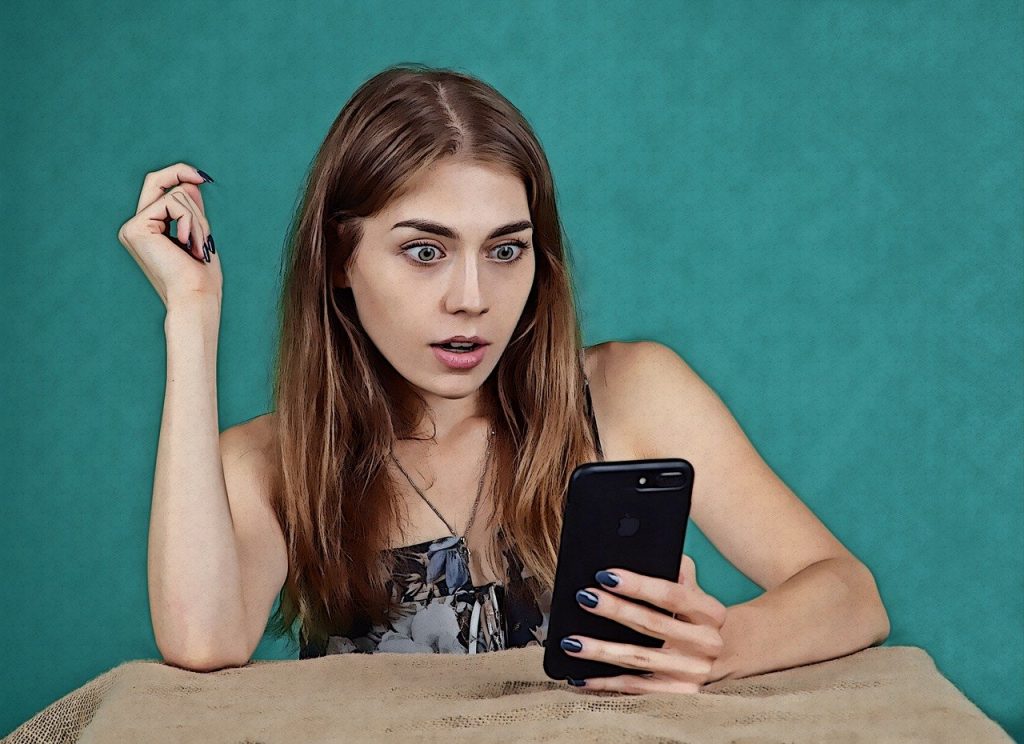 Yep, we said it.
Most aspiring affiliates have very optimistic expectations, but not everyone can reach their envisioned success.
Thankfully, however, by considering the challenges listed below, you can avoid failing in affiliate marketing even as a beginner.
Competition
Because of the monetary possibilities and flexibility that affiliate marketing provides, countless people sign up with big aspirations in mind.
Most programs are free to join, motivating more people to see if they can make some serious money.
The spread of promotions also significantly contributed to the overwhelming interest in this strategy.
Popular niches have become saturated because successful affiliates advertised them as their way into prominence.
Like in almost any established money-making opportunity, people are quick to try their chances.
Still, it's worth mentioning that some websites indicate that more than half of the affiliates are not active.
The oversaturation claims might be an overestimation if this statement is accurate.
Patience
During the initial stages of being a niche website publisher, you might get excited about the number of visitors you're getting.
You might see continuous growth in clicks and engagement during the first few months.
But seeing the numbers stagnate after some time can be frustrating.
Maybe you didn't get the memo that affiliate marketing is definitively not a business model that will earn you money fast.
If you imagined you'd earn hundreds of dollars every day after a short time, it's time to re-evaluate your expectations.
Despite their best efforts, some affiliate marketers don't earn for months, even years.
The reason why people are impatient about getting revenue is probably due to their eagerness to switch careers.
Sure, the potential earnings can exceed what an average worker gets, but keep in mind that affiliate marketing will not deliver success overnight.
It's common that many aspiring affiliates immediately quit after a few weeks of not getting revenue.
We could probably blame their impatience because those who claim success might have promised quick results.
Niche Choice
Finding the topics that could bring revenue is one of the biggest challenges for new affiliate marketers.
Most often fall into the trap of copying the formula of successful affiliates.
It's not necessarily wrong to imitate how others are doing it. However, you should avoid mirroring every part of your content and strategy from them.
You'll only give an impression that your website is a cheap imitation of a more established site.
If you are not using a popular niche, there is a chance that your growth could happen very slowly because of the lack of interest.
Many novice affiliates often struggle to select the niche that will work for them.
They often skip researching which topics to consider, resulting in mediocre and uninteresting content.
Website
Most affiliate networks require a website before they let aspiring marketers join. So, is affiliate marketing hard? Yes, especially if you are not too familiar with building an affiliate site.
Hiring someone to do all the technical stuff can save you from the hassle. However, it's not practical to have expenses like this before earning commissions.
Thankfully, however, there are services available that can make building a website easier than before…
And our free training walks newbies through the entire process of building a website step by step.
Content Creation
Most affiliate marketers use written content to entice visitors to purchase products or services.
Even if you are exceptionally knowledgeable about the niche you are working on, it's almost unavoidable that you'll soon hit a wall.
When that happens, producing content will be excruciating because you essentially run out of information, opinions, and suggestions to share.
For example, let's assume that you are publishing content on a fashion blog.
At first, you feel it's easy because your prior experience and interest allow you to promote clothing and accessories naturally. Unless you dedicate time to learning the latest trends in fashion, your creative juices will soon stop flowing.
One of the ways of establishing a reputation as an authority in a specific niche is making accurate, informative content.
As you can imagine, success won't happen with just a few posts, product reviews or articles.
Overall, content creation remains one of the most daunting challenges beginners will experience when it comes to affiliate marketing.
Visibility
Even if you could build a website and produce content regularly, it doesn't guarantee that traffic or visitors will come.
This is where understanding SEO becomes relevant in affiliate marketing.
Website publishers use SEO (search engine optimization) to increase visibility on search engine results.
If your niche website does not show on the first pages, your SEO strategy is inadequate.
Some apps can help calibrate your content to make it appear on the first page, but you have to put in the work.
A couple of websites claim that new websites will take months or years before Google index them as "trustworthy" enough.
Learning SEO practices could help your website climb through the rankings, but it won't happen immediately.
Commissions
As a beginner, even if you managed to earn commissions, the amount might not be enough to cover your expenses.
The payment cycle will also impact your monthly revenue because it could be inconsistent.
Commissions might not be available for weeks or even months due to various issues.
This scenario will be frustrating, especially if you have set your expectation that you'll get a certain amount at a particular time.
Affiliate marketing has this risk, and it's not all that encouraging for those who want to do it full-time.
Unlike the previous challenges we discussed, this aspect is essentially out of your control.
Common Mistakes That New Affiliates Make
Most of the challenges associated with affiliate marketing are largely due to the nature of the business.
However, some difficulties are self-inflicted, like the ones listed below. By learning some of the dos and don'ts of affiliate marketing, you'll avoid making some costly mistakes and skyrocket your success:
Expensive Products
Most affiliate programs offer a percentage-based commission for successful conversions.
Pricey items offer higher commissions, but that's expected because not everyone can afford them.
Still, some marketers promote expensive products to earn better rates. This is a common newbie mistake.
This is a recipe for disaster because items with a high price tag won't necessarily be flying off the shelves.
The chances of a verified sale are less likely because the general public will not buy expensive products all the time.
Too Many Products
While it's essential to have a content-rich affiliate site, many make the mistake of promoting too many items.
This could lead to even lesser conversions because customers do not appreciate hard-selling.
The effect is similar to the ads continuously popping on our screens, which no one enjoys.
Poor Quality
If a website is not built or maintained properly, don't expect the traffic to increase soon.
Often, you have one shot at making an impression on new visitors.
Images not loading, links not working, poor website design and slow-loading pages will ruin the chances of customers revisiting your website.
Becoming a Successful Affiliate Marketer
Establishing success in affiliate marketing is no walk in the park.
Certain challenges can be too much to handle, especially for beginners.
However, once you're able to overcome these difficulties, all that's left to do is to be ready to reap the benefits.
And thankfully, you've landed in the right place because here at Commission Academy we've put together some free step-by-step affiliate marketing training that walks you through the entire process right from the very start, all the way through to generating your very first commission.