Quick Answer: You can sell as many products as you want as an affiliate. There is no limit to how many affiliate programs you can join, how many products you can promote or how much you can earn.
That's pretty cool, right?
The beauty of affiliate marketing is you can have several income streams coming in at once.
You could promote 1000+ products on a website.
Heck, you could promote a dozen products in a single blog post.
I mean sure, I focused on one product when I first started and gradually added more as I built out my site, but don't limit your future earning potential by sticking to one product until the end of time.
But neither do you want to rush out and register for every affiliate program you come across because you'll only spread yourself too thin.
Taking either of these extremes is going to hurt your bottom line.
So it's about finding the right middle ground…
And in this post, we'll show you how.
Let's do this!
How Many Products SHOULD You Promote As An Affiliate?
There are times when it's right to promote just one product and other times when it's best to promote several products within the same piece of content.
Your aim should be to build an affiliate website with a lot of content linking to different affiliate programs and products so you've got multiple income streams coming in.
But it's not just how many products you promote but how you promote them…
Before deciding whether to recommend a product or service to your audience, ask yourself these two questions:
1. Are the products:
Relevant
Helpful
Good quality
2. Do your affiliate links:
Add value
Flow naturally
Make sense
If so then go for it!
Promoting Products And Making Sales Are Not The Same Thing!
The not-so-secret "secret" of the super affiliate is this:
An affiliate marketer connects the RIGHT people with the RIGHT products.
I know, it's almost too simple, isn't it? 😉
Let me put it another way:
Just give people what they want.

How do you know what people want?
Put yourself in the headspace of the reader.
How do you do that?
For me, it always starts with searcher intent.
If someone googles "best guitar for beginners", I know they're a beginner looking to buy a guitar or they're looking to buy a guitar for someone else.
Either way, they're looking for someone (i.e. you!) to step in and give them ONE clear and strong recommendation.
In this case, it's right and proper to promote a single affiliate product.
Makes sense, right?
Then there are times when it's best to promote several products within a single piece of content.
Take top ten lists like this one for example: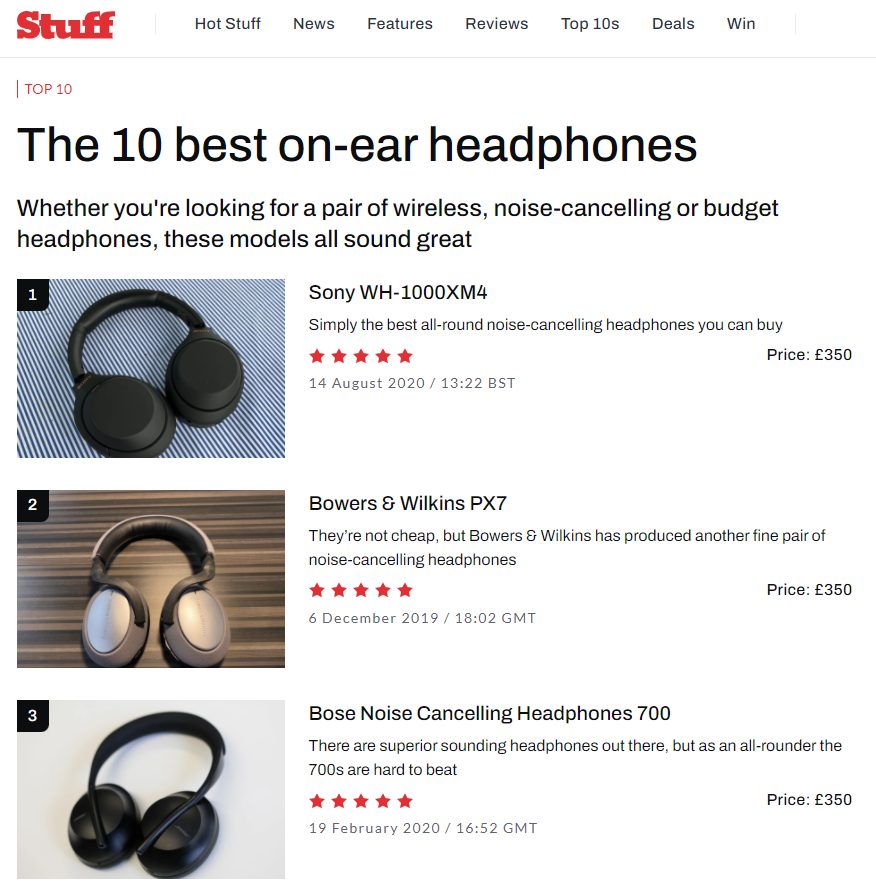 Someone searching "10 best headphones" is expecting a list, so give them it.
Again, it comes back to giving people what they want.
Get this down and you'll be hugely successful online.
And as long as you do that in a helpful and genuine way, it's a total win-win:
You win because you bank a commission. Your audience wins because they find exactly what they're looking for.
Don't Leave Cash On The Table
It stands to reason that if you promote more products (in the right way), you'll make more money.
Let's say you're running a guitar niche website and you're only adding affiliate links to guitars.
Are guitars relevant?
Absolutely!
But limiting yourself to a single product means you're losing out on all the commissions you could be generating if you also promoted:
Amps
Guitar straps
Effects pedals
Online guitar courses
These products are a perfect tie in for your guitar-strumming audience, so why not?
Here's The Big Idea
Most blog posts and product reviews you write will have a clear call to action telling people to go look at one specific product, but as we've just seen, there are times when they'll be several affiliate links within a single piece of content.
So always go back to searcher intent and give them what they want.
Then it's just a case of rinse and repeat.
As you build out your site with more content, you'll naturally have more opportunities to promote more products your audience is going to love. This is how you end up creating multiple income streams through a single affiliate website and have a thriving online business on your hands.
And that's what you want.
Ready To Earn Next Level Commissions?
Joining affiliate programs and finding products is the easy part.
The real skill is knowing how to promote them in a smart way.
This is why we've created an easy step by step course to help you get started on the right foot.
In our free crash course, we'll walk you through everything from starting your first site to finding the best affiliate products to promote and how to generate those all-important first commissions.
You'll learn a simple, yet powerful 3-step method: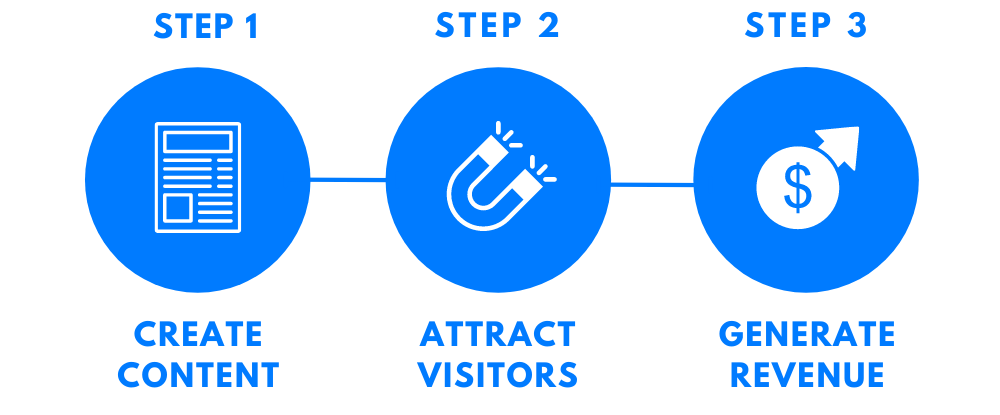 This is the exact blueprint that gets us results every single time.
So when you're ready to take your affiliate business next level…
Click here to start the free Commission Academy Affiliate Marketing Crash Course »
No fluff.
No. BS.
Just clear step-by-step training that works.