Is your LinkTree not working on Instagram or TikTok?
We know it can be super frustrating when you realize that either your LinkTree link isn't clickable or that it simply isn't showing up at all but don't worry because, on this page, we're going to share the fix.
And we'll help you fix it FAST because we understand that for every moment your LinkTree is broken, you could be missing out on clicks & traffic.
Traffic that could be making you money! And big money if you're leveraging LinkTree for affiliate marketing.
So let's dive in & first, we'll begin with Instagram as this seems to be the most common place where users have issues with getting their LinkTree to work.
LinkTree Not Working On Instagram: How To Fix
Firstly, in order for us to help you fix your LinkTree, we need to work out exactly what is wrong with your LinkTree link & there are 2 main issues, which are:
LinkTree link not clickable
LinkTree link not showing up
The first one is the most common problem, but thankfully it is the easiest to fix.
LinkTree Link Not Clickable
If you're LinkTree link isn't clickable, you need to first make sure that the link begins with "https://" (without the quotes) & then second, make sure that it is added to your links section and not your bio.
See the image below for reference: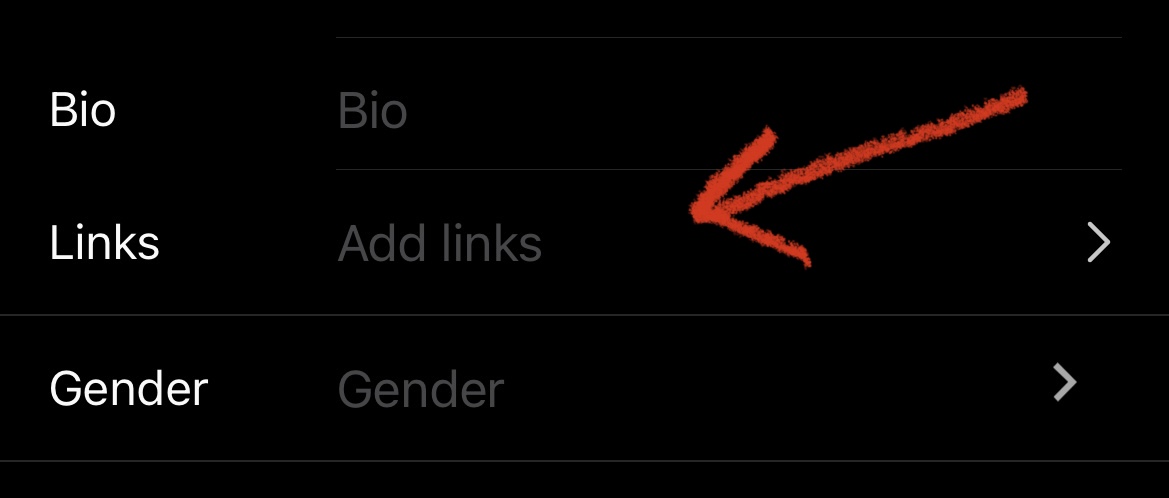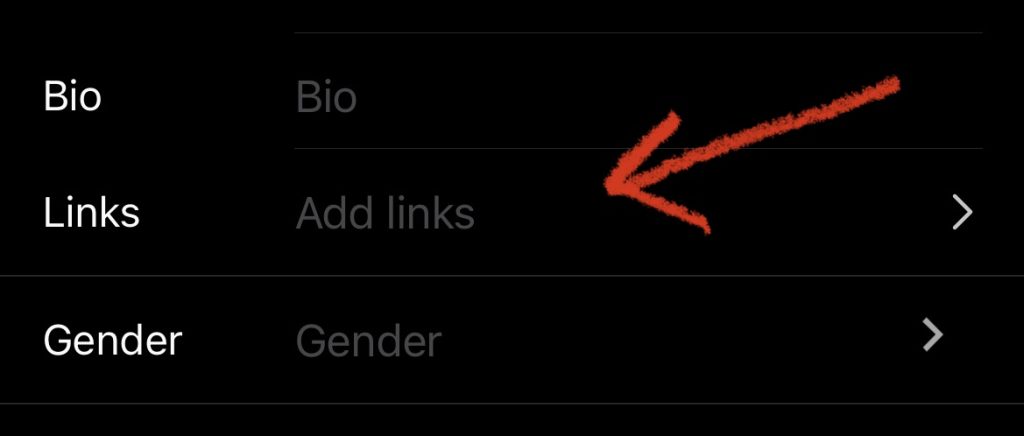 Even though you add your LinkTree to the links section, it will still show up in your bio.
Once you complete both of those steps, your LinkTree link will become clickable.
LinkTree Not Showing Up On Instagram
This is a big problem that many users have started experiencing in 2023 & admittedly, it is a bit of a strange one.
The account owners and their friends can see the link, but for many new followers or non-followers, the link does not show up to them.
For some accounts, it seems that the reason is a so-called "shadow ban". For example, if they were linking to inappropriate content, it seems that Instagram has hidden it for certain accounts (typically accounts labelled under 18, but sometimes for all accounts).
But how can you check if your LinkTree has been shadowbanned? Simple, the step is to try a LinkTree alternative & check if it displays. You can browse some great LinkTree alternatives here.
If it does display, then your account is fine. It is just that Instagram has specifically blocked the LinkTree domain from showing on your account (so you can simply continue using the alternative service).
If it doesn't, then Instagram has likely put some sort of shadowban on your account & unfortunately, there is no way to remove this or to determine when it will be removed.
LinkTree Not Working On TikTok: How To Fix
Again, the issues with LinkTree on TikTok are very similar to the Instagram issues listed above.
If your LinkTree link is not clickable in your TikTok bio, please make sure that the link begins with "https://" (without quotes) & that it is added to your "links" section.
It must not be added to the bio text directly because then it will not be clickable.
Even though the phrase is link in bio, links never go in the bio text on social media sites – there is always a separate place to add them.
The reason for this is because it stops people from using their bio text to just add lots of spam links.
If, however, the link has been added to your link selection & does contain "https://" at the start but still does not show to other users, this indicates a problem with your account.
It suggests that your account may be limited & unfortunately, there is nothing you can do about this.
You can try, as mentioned in the Instagram section, using a LinkTree alternative & checking if that displays.
If that displays, the good news is that only the LinkTree domain is blacklisted from your account & you can simply use an alternative service instead.
But if it doesn't display, it suggests any link on your account is limited. This is likely because some inappropriate content has been shared or a URL was added that TikTok believed to be suspicious.
LinkTree Not Working On iPhone: How To Fix
Regardless of the service used, some users cannot get LinkTree to work on an iPhone.
Again, the first step here is to confirm that "https://" has been added to the front of the link & that the link has been added to the "links" section, not the bio text section.
If everything seems fine, but the link does not show up on an iPhone despite it showing up on a laptop or other device, this is likely an app issue.
In some cases, it may just be a glitch on the app that will be resolved in time.
However, Instagram & TikTok use different code bases for their apps & web applications, so it's possible that your links have been shadowbanned in the app only.
We have noticed that this appears to be quite common on Instagram. Users' LinkTree links will display fine on the web version of the site, but in the mobile app, they will not show.
The reasons for this appear to be:
Age-gating (only accounts confirmed 18+ can see it)
App-only shadowbanning
Your best bet, in this instance, is to try a LinkTree alternative. Most users who can't get their LinkTree working on iPhone report that it works as soon as they use an alternative.
Other LinkTree Issues
Whilst we've covered the main LinkTree issues above, there are also some other common issues that users report, which we'll touch on below.
After all, our goal here is to help you get your LinkTree set up effectively & quickly so that you can start leveraging it for affiliate marketing & earning money. 💰
LinkTree Not Showing Links
Once people manage to get their LinkTree working & clickable in their bio, they then end up finding out that their actual link tree page isn't showing links.
The good news is that the fix for this is easy.
The most common issue is simply that the LinkTree URL added to the bio has been mistyped, so first of all, give the link a check to confirm it's correct.
Second, it's because people did not hit "save" when adding links to their LinkTree page. This is a simple but common mistake people make when setting up their LinkTree page.
Fix those, and your issue will be resolved.
LinkTree Not Loading
Clicked your LinkTree link, but nothing happens? This is because either:
Your LinkTree URL is mistyped
LinkTree is currently down
You have a content filter which blocks LinkTree
Check those & you will find that your LinkTree page works fine afterwards.
Then, once you've got your LinkTree working, you can use it for affiliate marketing & earn handsome commissions promoting products or services.
The Bottom Line
Even though the process of adding a LinkTree link to your bio seems simple, there can be lots of silly things that can cause it not to work.
Thankfully, as you can now see, it is easy to fix LinkTree not working.
So, hopefully, our guide to fixing your LinkTree bio link here has helped you out & we hope you've now managed to add a clickable LinkTree link to your bio.
If you happen to have any additional questions or comments, don't hesitate to leave them below.