We believe Amazon provides a great opportunity for affiliate marketers & we love recommending the Amazon affiliate program, especially to beginners.
Why? Because Amazon has such a frictionless buying & payment process meaning that it's super-easy to convert visitors into commissions.
And despite the seemingly low commission rates you can still earn big as an Amazon affiliate by promoting high-ticket Amazon products.
So to help you do exactly that, we've put this page together on which we'll be sharing some of the high-ticket Amazon products we've found & explaining how you can also find them yourself.
Let's dive right in.
Best High-Ticket Amazon Products
Finding high-ticket Amazon products is actually really easy & we'll explain how to do it below but before we do, here are some of the top-converting high-ticket products on Amazon right now:
1. Garden Swimming Pools
There are plenty of popup garden swimming pools available on Amazon with prices ranging into the thousands & as the climate continues to increase around the world, these are surely going to be in high demand.
Here's an example of one we found:


2. Portable Power Stations
As more & more begin to work remotely, there has been an increase in travel – specifically an increase in those "hitting the road" & travelling in a campervan or motorhome. As a result, the demand for portable power stations has increased & that's good news for affiliates because, well, take a look at the price:


3. Pressure Washers
We likely don't even need to explain the demand for pressure washers. Almost everybody has one & a good pressure washer comes with a hefty price tag.
Here's a high-ticket pressure washer that we found available for sale on Amazon:


4. Home Cinema Projectors
As technology moves forward, move & more people have begun switching away from televisions & instead, moving toward projectors. There are several high-quality projectors on the market at the moment & the best ones come with truly high-ticket price tags.
Here's just one of them that we found, as an example:


5. Power Tools
There are various individual high-ticket power tools for sale on Amazon but also, there are lots of listings to buy several power tools as a bundle, thus turning lesser-priced power tools into an, essentially, high-ticket item.
Take this bundle as an example:


6. Electric Office Chairs
You might be surprised to hear that ergonomic office chairs can run into the thousands, especially when they have features such as electronic footrests. The only below, for example, is our highest-priced high-ticket Amazon item on the list so far:


7. Ride-On Lawn Mowers
Not only is this a fantastic niche idea for affiliates, but ride-on lawn mowers come at a very high cost & there are several of them for sale on Amazon. So it turns out that the ride-on lawn mower niche is not only great & has low competition but it also has high-ticket products you can promote too. A true win-win, take a look: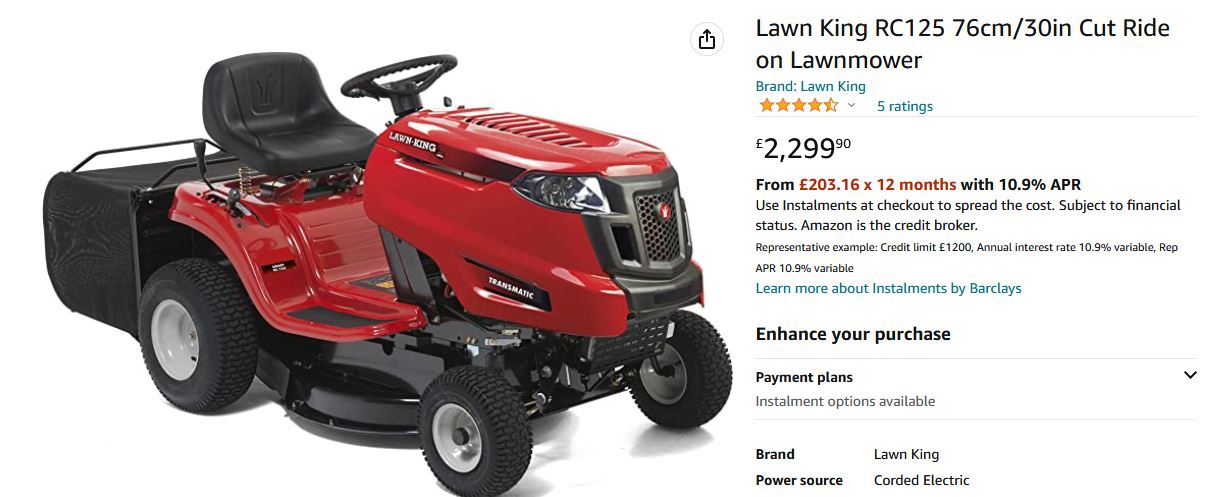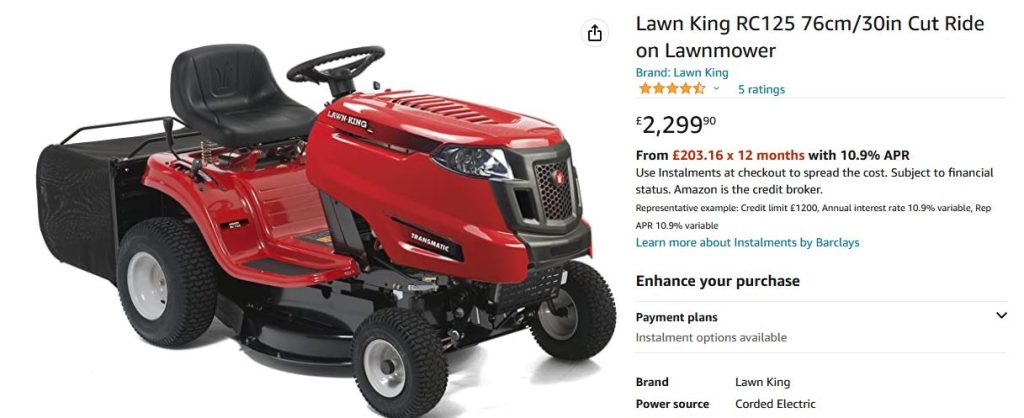 8. Mobility Scooters
We've actually already published a post outlining the best mobility scooter affiliate programs but what you might not be aware of is the fact that Amazon sells them too. So here we have, as shown below, yet another amazing high-ticket Amazon product opportunity:


9. Digital Cameras
Cameras frequently come with a heavy price tag & high-quality (expensive) cameras are highly sought after making them the perfect high-ticket product to promote as an affiliate. We've shared an example of one below but there are several cameras costing thousands currently listed for sale on Amazon.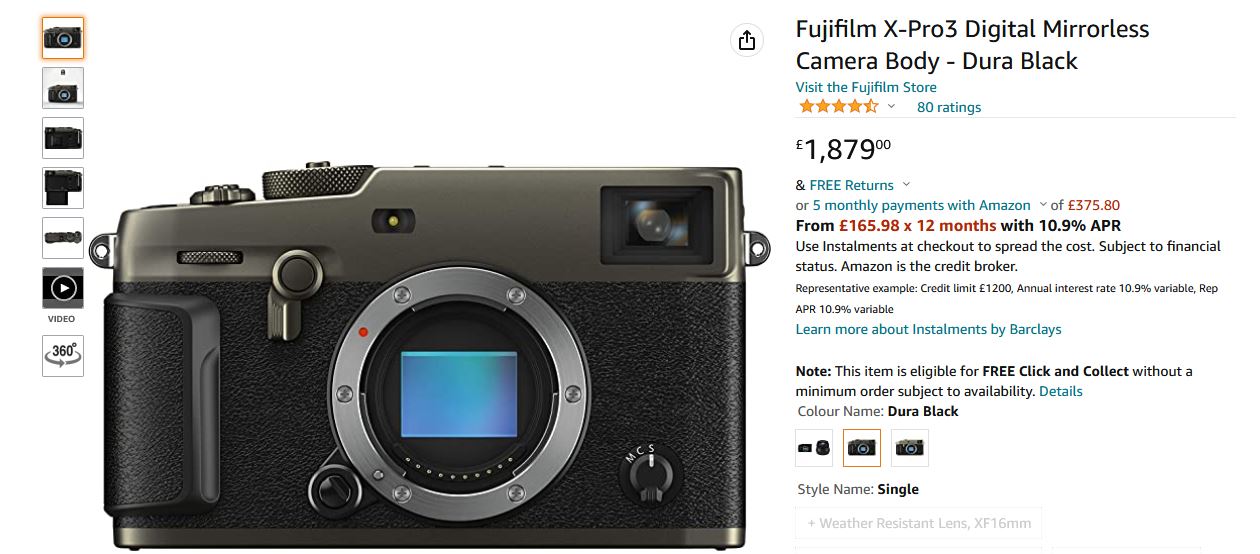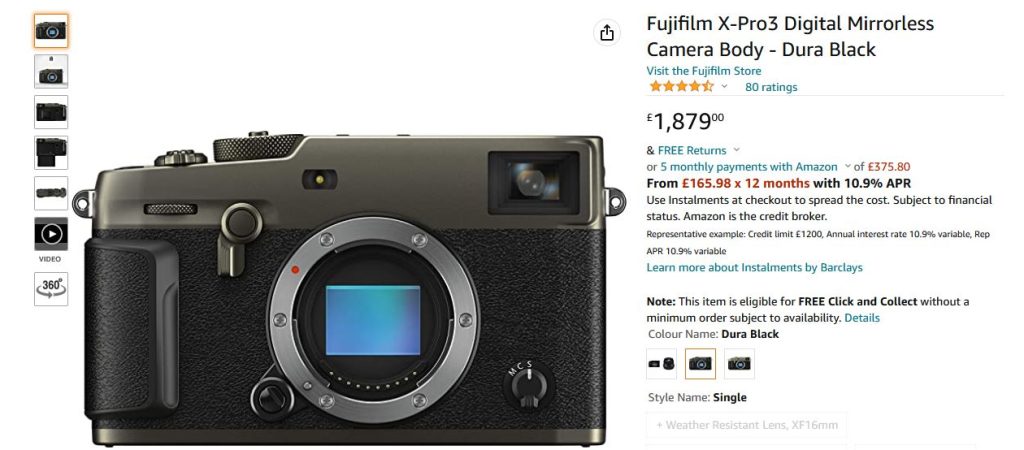 10. Coffee Machines
Anybody that is into their coffee will know that a great coffee machine does not come cheap. Not only is this yet another great (and still quite untapped) affiliate niche but there are several high-ticket coffee machines listed for sale on Amazon, as shown below: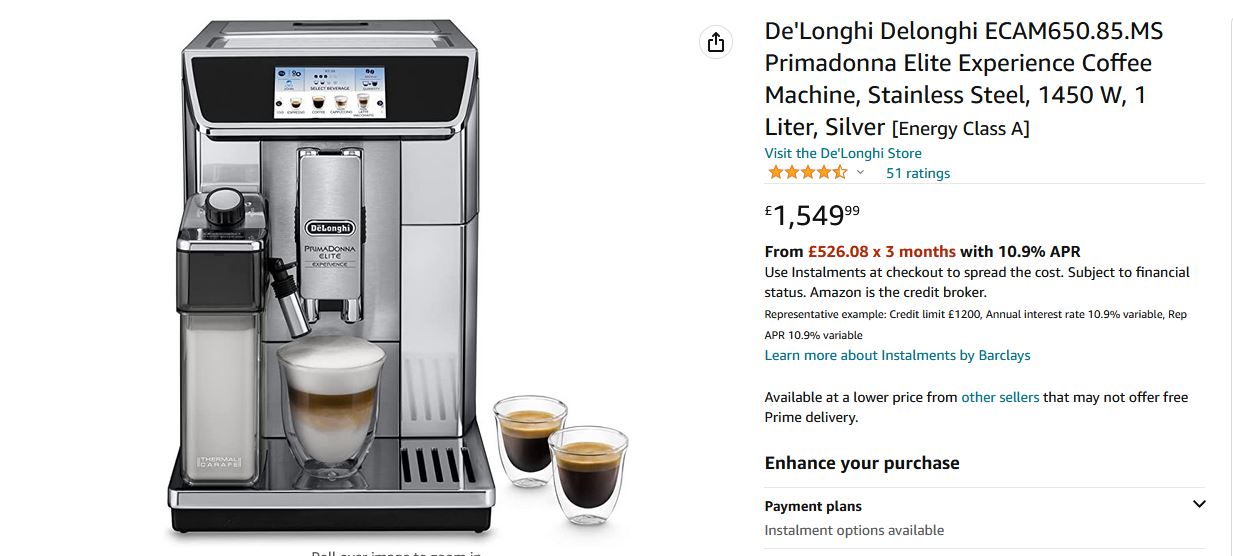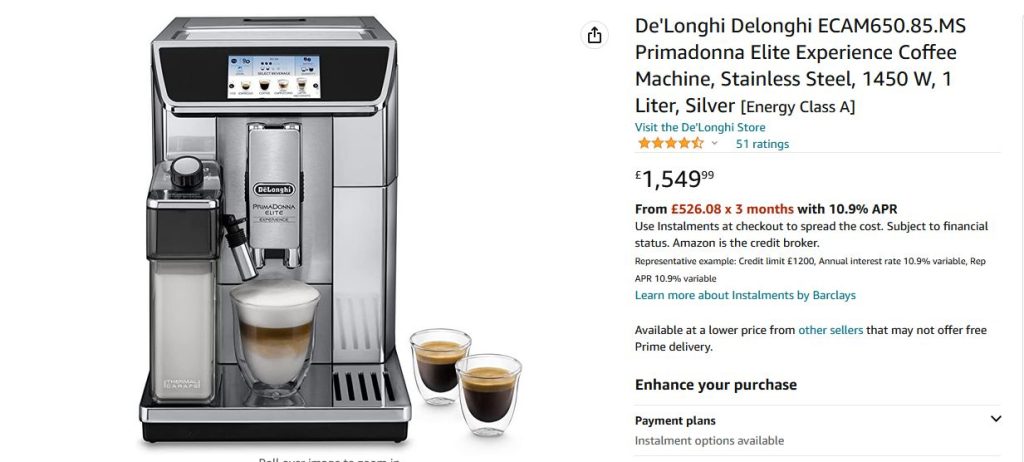 How To Find High-Ticket Products on Amazon
So we've run you through 10 examples of great (and popular) high-ticket products that we've found on Amazon & now we'll run you through how we found them.
Thankfully, finding high-ticket products on Amazon is actually pretty easy.
To begin with, all you need to do is start by searching for something related to your niche. So as an example, if your niche is mountain biking, you could run a search for "mountain bike".
Then, from the right-hand side (on a desktop device), all you need to do is click on the dropdown menu that, by default, says "Sort By: Featured" & choose "Price: High To Low" instead.
This will then list all of the relevant items but ordered by the highest price (aka high-ticket) first.
So for that particular query, here's an example of what the search returned:

The Bottom Line
Many people steer away from the Amazon affiliate program because they dislike the low commission rates but the reality is that you can actually earn big money as an Amazon affiliate.
Not only are there tons of high-ticket products on Amazon but as mentioned at the start of this page, their payment process is highly optimized for conversions meaning that it's really easy to make high-ticket sales.
That's why we recommend Amazon Associates to everybody who goes through our free affiliate marketing course.
And if you haven't yet been through our course, we highly recommend you do as, in it, we explain how you can generate truckloads of highly targeted traffic & how you can maximize your conversions.
So definitely be sure to check it out before you leave.
But hopefully, this post has been insightful & helped you figure out how you can find high-ticket Amazon products to promote as an affiliate.
And if you happen to have any further questions or comments then don't hesitate to leave them below. We always love hearing from our readers.