Once you get started with affiliate marketing, you'll come across several terms that seem too straightforward but actually mean more than how they sound.
EPC or Earnings Per Click is one of those. It is a metric showing an affiliate link's potential earning power.
Thus, it's not surprising that most beginning affiliate marketers, even experienced ones, would quickly think that the more value a click has, the more they'll earn.
Let me blow that bubble since it doesn't work that way. Not only are there factors to consider, but there's also a standard formula used.
Allow me to help you better understand what EPC is in affiliate marketing, how it works, and how important it is.
What Is EPC In Affiliate Marketing?
Although it stands for Earnings Per Click, it's actually a formula working out the mean value of multiple "converted" clicks at once rather than the value of an individual click.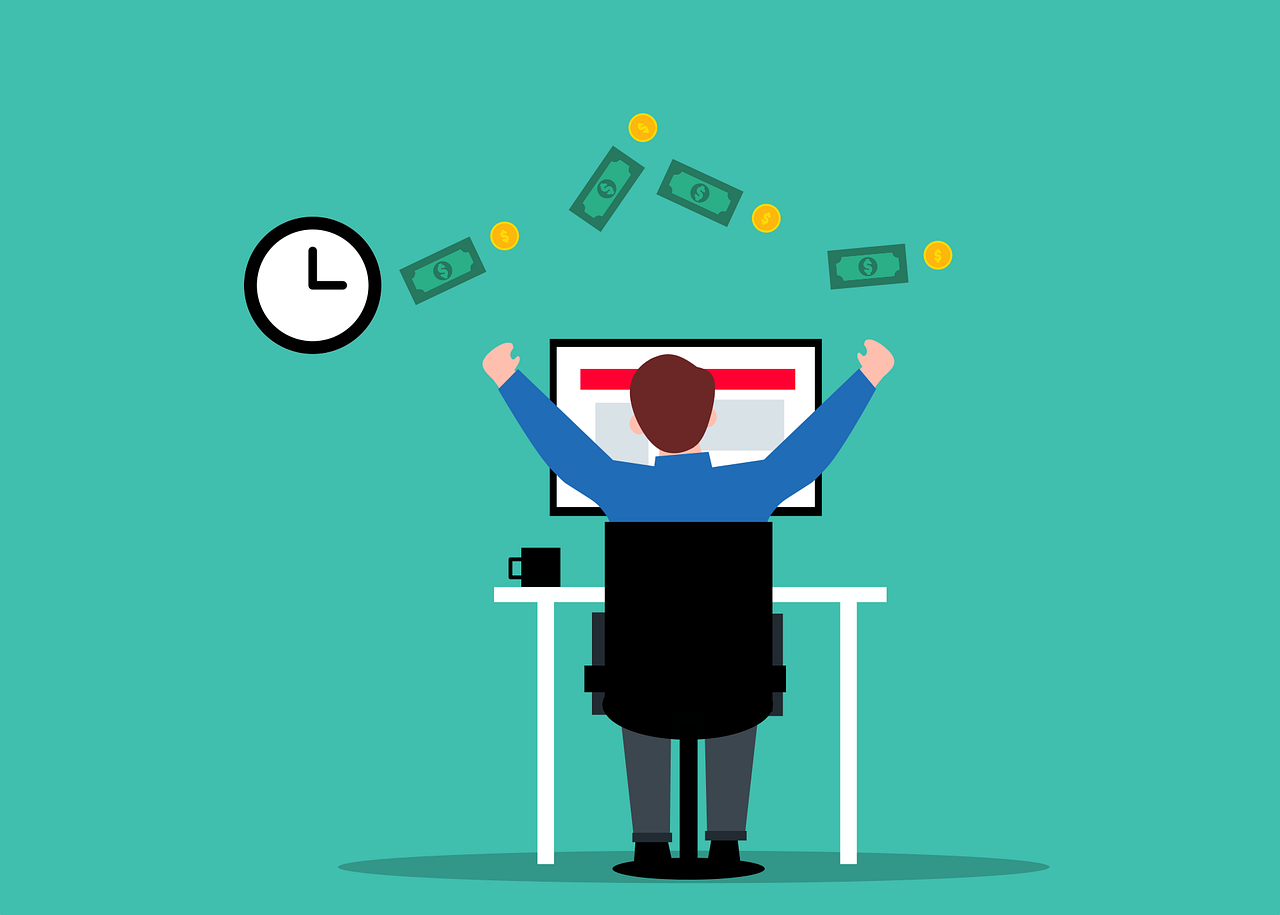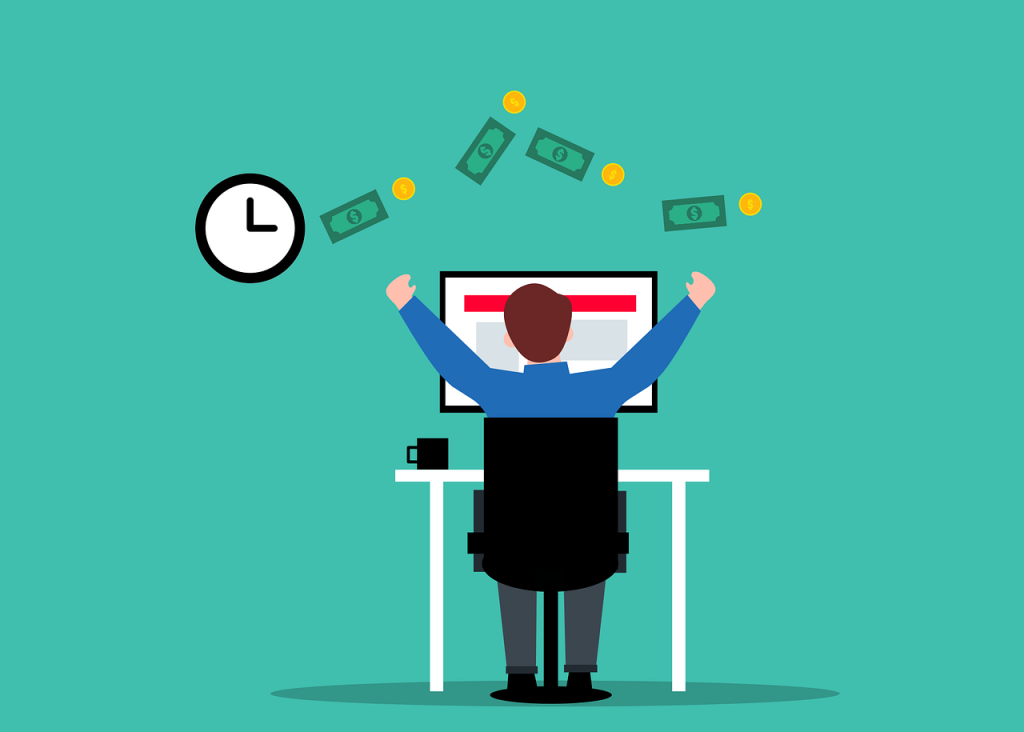 It has been designed this way because of the following:
An individual click doesn't always bring in profits
A high bounce rate (several clicks not converted to sales or sign-ups)
You must also remember that different purchase and sign-up types at varying levels will earn different commissions.
Some affiliate marketing sites provide affiliate marketers with a "network EPC" table.
It contains the average potential EPC for each affiliate product or service based on data from their network of partners.
And this is where some new affiliate marketers make a mistake: they choose an affiliate with the highest EPC.
It might sound like a wise and easy way to ensure profit, but the number comes from different partners.
Also, your marketing strategy might not yield a similar result. You might even end up with zero profit.
Thus, you would need to test the links yourself and compute your EPC.
How to Calculate Your EPC
Calculating your EPC is simple:
1. Sum up your total earnings for a timeframe or campaign
2. Divide the sum by the number of clicks it received
So, suppose the total revenue you brought in through your affiliate link in March is $200, which came from 20 clicks. In that case, your EPC will be around $10 because $200 /20 = $10.
Why Is EPC Important?
Having an insight into your potential income or success in affiliate marketing is definitely the number one reason EPC is important.
However, it also helps you determine whether you're using the right or wrong strategy.
It will also help you figure out what campaigns work better in your situation and which ones will bring you more commissions.
How are these possible, you may ask?
You can analyze several data points through EPC to see how well your traffic is converting to sales for a particular product or offer.
Here are the suggested steps to do so:
1. Calculate your EPC for each affiliate scheme or campaign.
2. Compare each affiliate marketing site to see where you earn the most.
3. Carefully assess and compare how each of the links performed.
4. Match the data with your past data or the historical data the affiliate programs provide, if there's any, to help you determine if your campaign is improving or slowing down.
5. Check if you're earning more from low-cost, but easier-to-achieve sign-ups or sales or from high-cost, hard-to-achieve sign-ups or sales.
6. Check if you're earning more than you're spending to see if paid advertising is worth it.
Another good feature of EPC is that you can track it any day or time. So you won't have to wait until the end of the week or month to see if you're doing well or not as an affiliate marketer.
You can improve your marketing strategy as soon as possible.
How to Improve Your Affiliate Marketing Campaign's EPC
If your metrics show poor EPC numbers, fret not; there are tried-and-tested ways to boost your campaigns.
All you've to do is audit the following:
Offer's Value or Significance
Ask yourself, "Am I promoting an affiliate my target audience needs or wants to purchase?"
If yes, maybe it's a little bit too early to worry since you're on your way to generating more revenue.
Otherwise, you need to research and see why your audience doesn't want to purchase.
Some of the common reasons are as follows:
Little to no demand for the offer
Costly
Unappealing or invaluable purchase
What am I trying to say here? Even if the offer applies to your audience and matches your niche, you won't get any sales if it isn't relevant.
That's because there isn't an audience-product fit.
If this is the case, consider changing the offer you're promoting to get a better match.
Traffic Quality
In affiliate marketing, keep in mind that you need to input traffic to gain an output, which is your sales.
If you have low-quality traffic, it will translate to low EPC.
So how would you improve your traffic quality?
First, you need to look at your traffic's country of origin. Generally, you'll get better conversion from traffic from tier 1 countries than from low-tier ones.
That said, if the specific product or service offered is more relevant to a low-tier country than a higher-tier country, it only makes sense to target that market.
Your traffic source also significantly affects your traffic quality.
Social media platforms, organic searches, and email marketing strategies will have different EPCs. They will also vary from one offer to the other.
Therefore, you need to track which sources convert well and then strategize to increase traffic volume to those traffic sources.
You can also include new traffic sources into your existing affiliate campaigns and track if they will convert well.
Affiliate Link Placement
Yes, link placement can help increase your EPC; you shouldn't just place them anywhere you want to, whether it may be for advertisements, blog posts, or landing pages.
The most traditional but effective link placement is "above the fold" or the first content shown without scrolling down.
That said, take some time to test several placements and link types to see what works best in increasing your EPC.
EPC and Affiliate Marketing Success
Whether you're sharing affiliate links or running an affiliate program, understanding what is EPC in affiliate marketing will lead you closer to your success.
It will give you an insight into whether an affiliate product or service is worth your time, effort, and resources.
Once you master how to use it to discern non-profitable or profitable affiliate campaigns, you can improve your strategies to increase or maximize your PPC income.
After all, there are several ways to boost your affiliate marketing campaign's EPC & the good news is that we teach them all in our free, step-by-step affiliate marketing training course.
So if you're interested in increasing your EPC, or simply learning how to start affiliate marketing, then do be sure to sign up for our free course before you leave.
And of course, if you happen to have any additional questions about EPC (or anything else in general related to affiliate marketing) then don't hesitate to leave them below. We'll always get back to you as soon as we can.