Scroll-stopping YouTube thumbnails are an absolute must if you want to get views and subscribers.
So in this click-by-click guide, I'm going to show you exactly how to make thumbnails for Youtube videos in a way that's easy, fast and free.
And yes, it really will take less than 5 minutes!
Let's create!
Make A YouTube Thumbnail: Video Walkthrough
How To Create YouTube Thumbnails In 4 Easy Steps
Step 1. Join Canva For Free
Canva is the best must-have YouTube thumbnail maker out there.
With 1,000s of customisable templates, you can create eye-catching thumbnails and banners for your channel with ease.
And you don't need any prior experience as a graphic designer because Canva is super easy to use.
To get started, head over to Canva, create your free account and you'll see a page like this: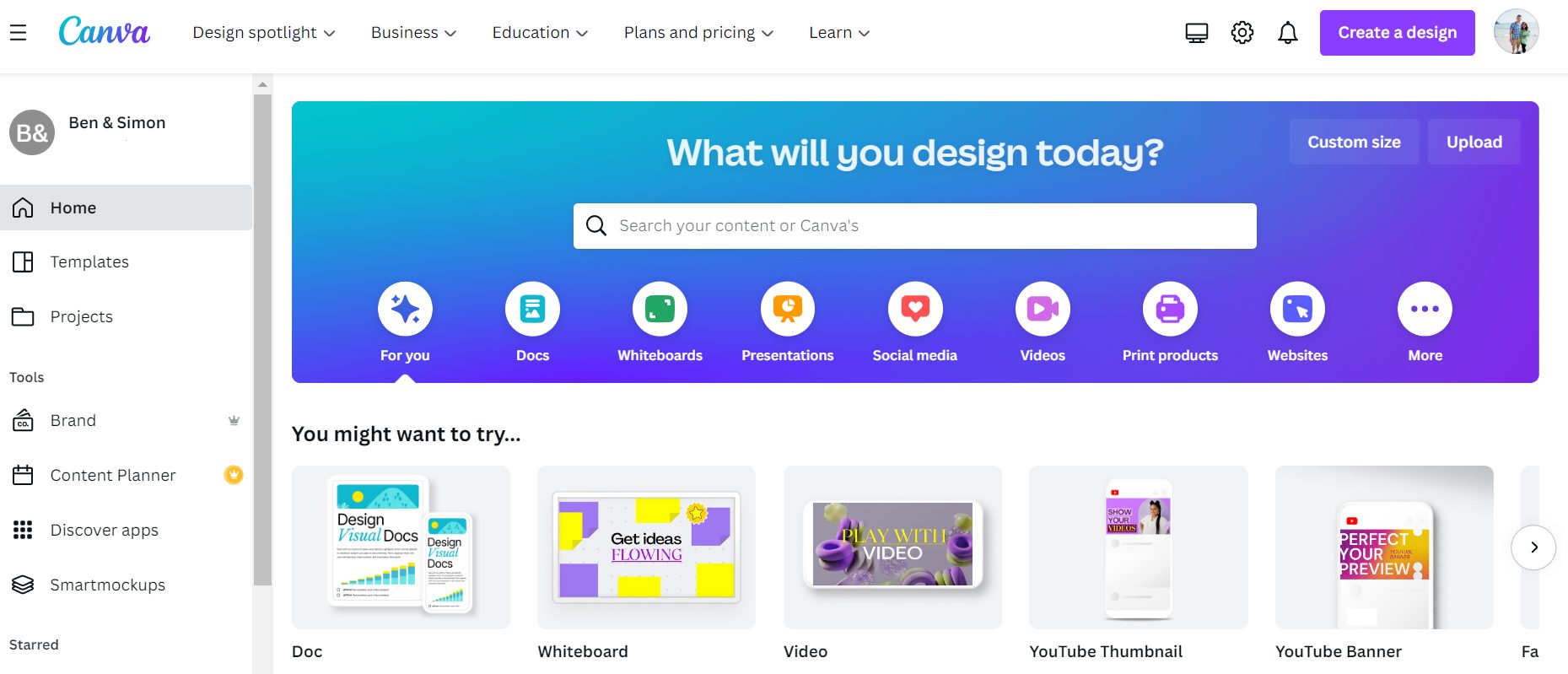 Step 2. Choose A YouTube Thumbnail Template
Next, click Create A Design in the top-left and choose YouTube Thumbnail:
This will open up a design page that's already 1280 x 720px which is the recommended thumbnail size.
Now you have two choices:
You can either create your custom Youtube thumbnail yourself from scratch by adding text, graphics, photos and your own images or you can customise any one of Canva's 1,000s of ready-made templates.
If you want to work off a template, simply browse and find one you like. You can also find templates related to what your YouTube channel is about.
Let's say your video is related to the fitness niche – simply search "fitness" and that'll bring up 100s of templates to choose from: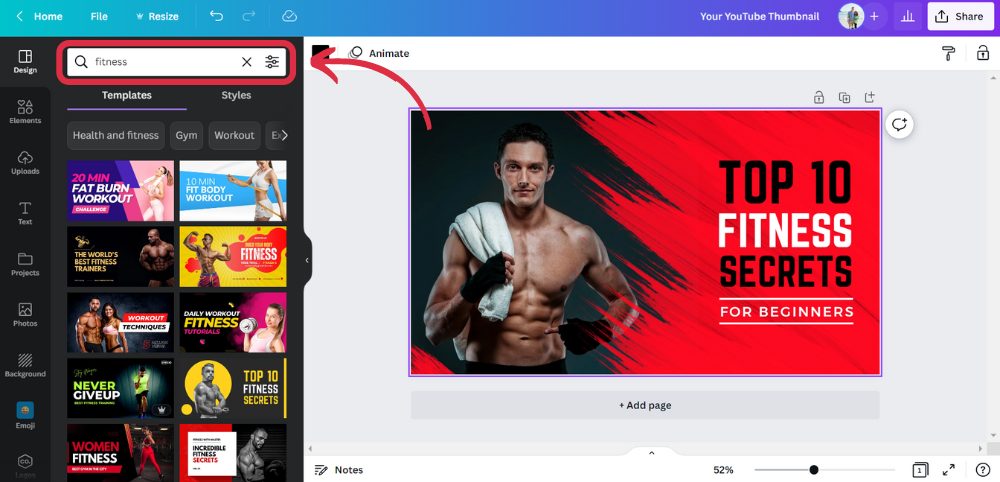 Step 3. Customise & Make It Your Own
Now you can change the font, layout, colours and background of your thumbnail design to get it looking how you want.
You can also search any of Canva's 75 million+ free stock images or hit Uploads in the left-side menu and upload your own images.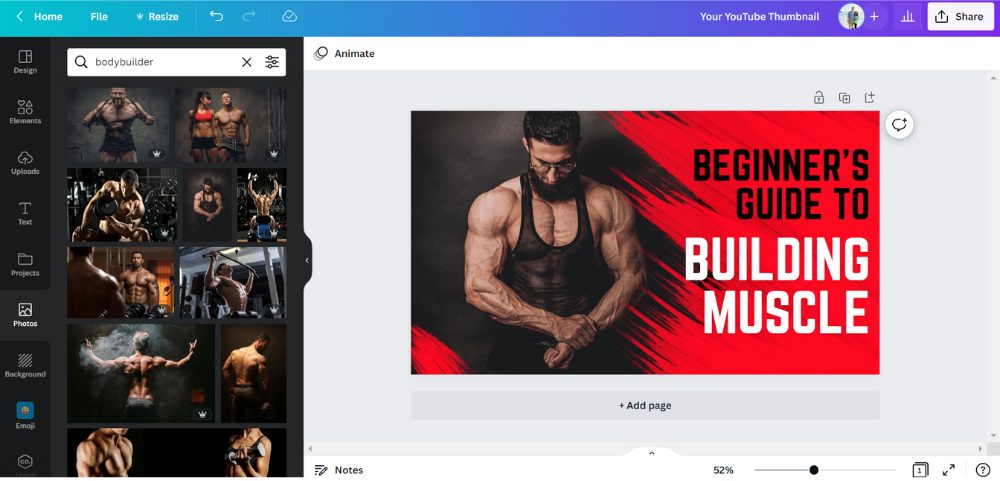 If you want to make your image pop, select the image and click Edit image.
You'll be able to adjust the image brightness, contrast and saturation and add filters, frames and effects.
My personal favourite is Canva's handy Background Remover tool. You can remove the background of any image in just one click!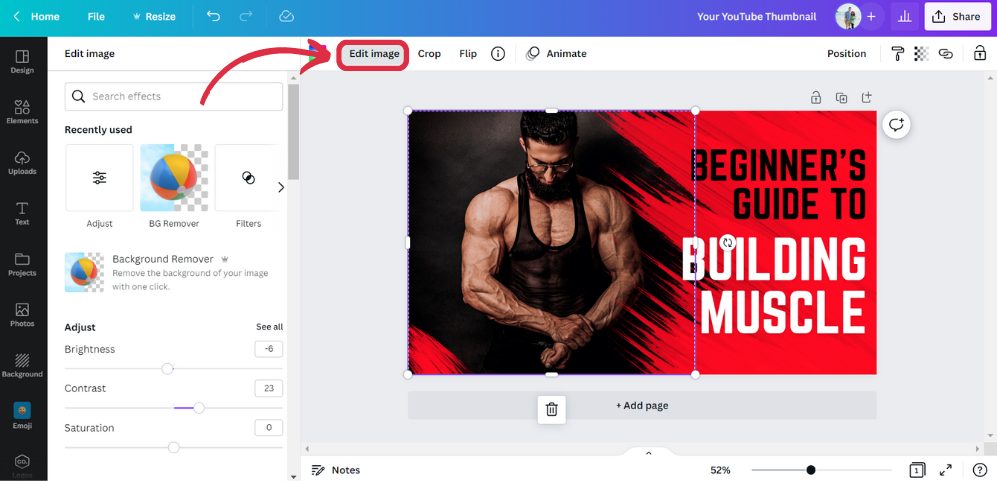 Step 4. Download & Add It To Your Blog
Now you can save your thumbnail by hitting the Share and Download buttons and selecting the File Type:
Thumbnails can be uploaded onto YouTube as JPG, GIF, or PNG files as long as they're under the 2MB limit.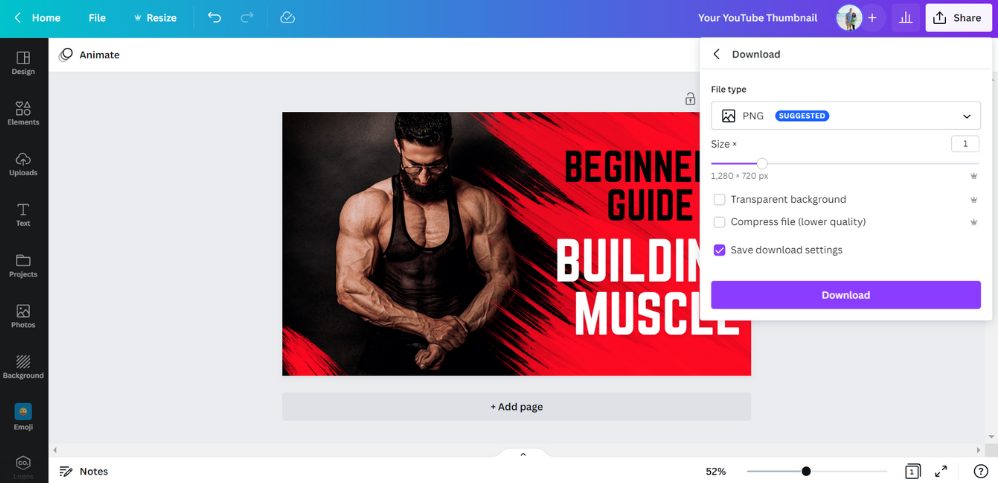 And that's it – congrats, you've just designed your very first thumbnail on Canva! 🥳
Now you know exactly how to make attention-grabbing thumbnails for your YouTube videos that are going to get you those all-important clicks, views and subscribers.
See, I told you it was a piece of cake!
How To Create Thumbnails You Can't Help But Click
1. Show Strong Emotions
According to YouGov, 72% of the popular videos on YouTube have thumbnails with strong emotions.
The fact is if you want more views then you need to show your face and express emotions like:
Shock
Horror
Intrigue
Confusion
Joy
Anger
Disgust
Sadness
Using stock images is great and all but you can't beat using your own images, so take a few seconds before you start recording your videos to take a thumbnail image photo.
2. Use Vibrant Colours
As it turns out, your choice of colour has a big impact on your thumbnail's clickability too.
And the brighter, the better.
Statistics show videos with reds, yellows and oranges in their thumbnails tend to perform the best.
3. Add Simple Wording
Adding some text to your thumbnail helps too. Just remember your thumbnail is really, really small (especially on mobile) so keep it short and easy to read.
And don't make the mistake of thinking you have to include your video in your thumbnail. Instead, summarise your video in a few words.
For example, we recently uploaded a video entitled "How To Start Earning Commissions Online [STEP-BY-STEP BEGINNER'S GUIDE]". Rather than trying to fit all that into one thumbnail, all I added was "You've Made A Commission!".
Here's a great video about the psychology behind thumbnail design:
3 Great YouTube Thumbnail Examples
Now let's take a look at some cool video thumbnail examples to help you get the ideas flowing.
First up, we've got HopeScope.
As you can see, she's up front and centre in each of her thumbnails. She knows how to convey that strong emotion we just talked about and her use of contrasting colours really help to draw the eye.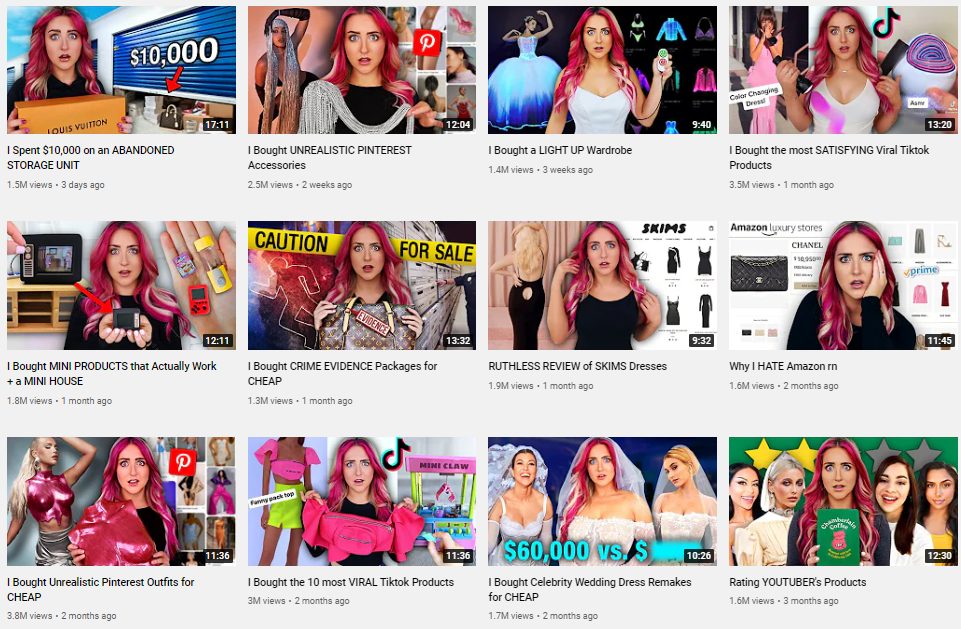 Next up is our very own Commission Academy YouTube channel.
I've been a blogger for years and still getting the hang of YouTube but I try and use our brand colours (blue and yellow) throughout, use high-contrasting images, add a bit of text and always show my face.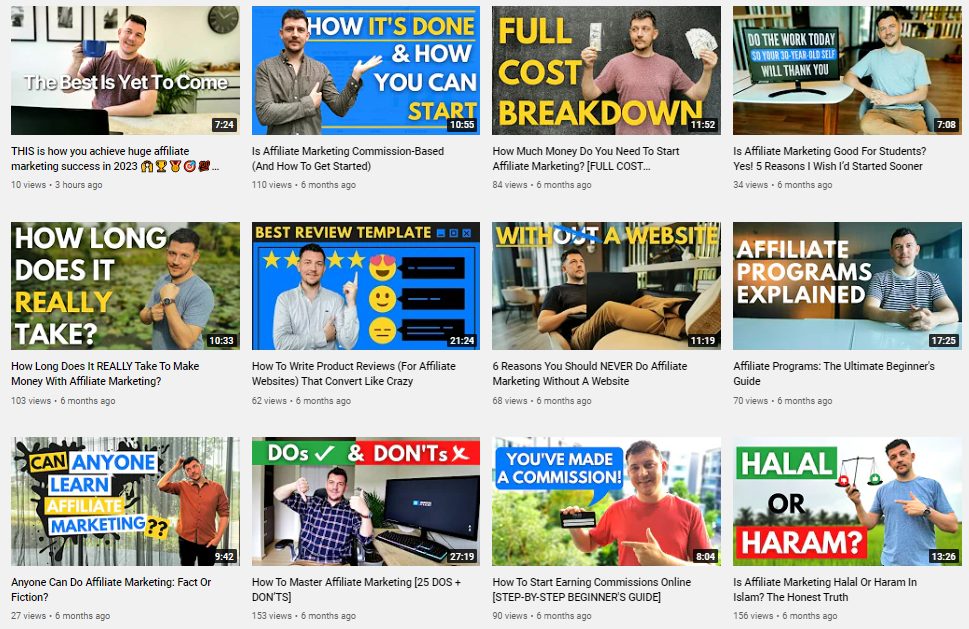 Finally, take a look at the Tasty YouTube channel thumbnails.
They're simple and relevant and each thumbnail shows happy or surprised faces.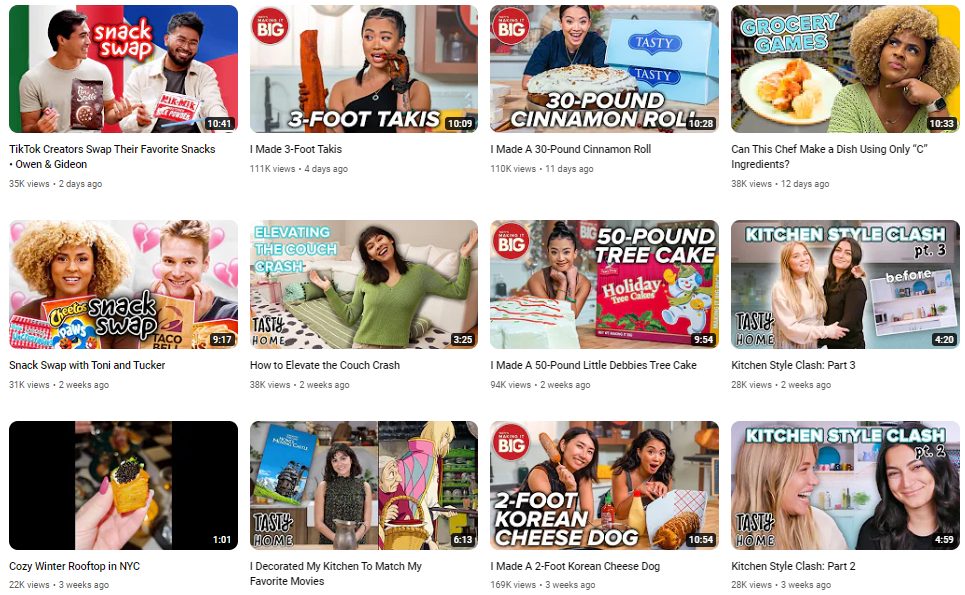 Ready To Start Earning With Your YouTube Channel?
Did you know you can make money as a YouTuber by promoting products to your viewers?
So whether you're just starting out or you've been doing this for a while, grab our free training and you'll discover how to turn your YouTube channel into a full-time income.
I mean, if you're going to all that effort of shooting, editing and uploading videos then you might as well get paid for it, right?