You've started a blog and now you need a beautiful logo.
You've essentially got two choices:
I prefer the second option so, in this quick and easy guide, I'm going to show you how to make a stunning logo for your blog that is ready to share with the world.
And it'll only take 5 minutes.
Are you ready?
Let's do it!
Make A Blog Logo: A Click-By-Click Walkthrough
How To Make A Logo For Your Blog In 4 Steps
Step 1. Join Canva For Free
Go to Canva and sign up for free via your Google, Facebook or email address to create your account.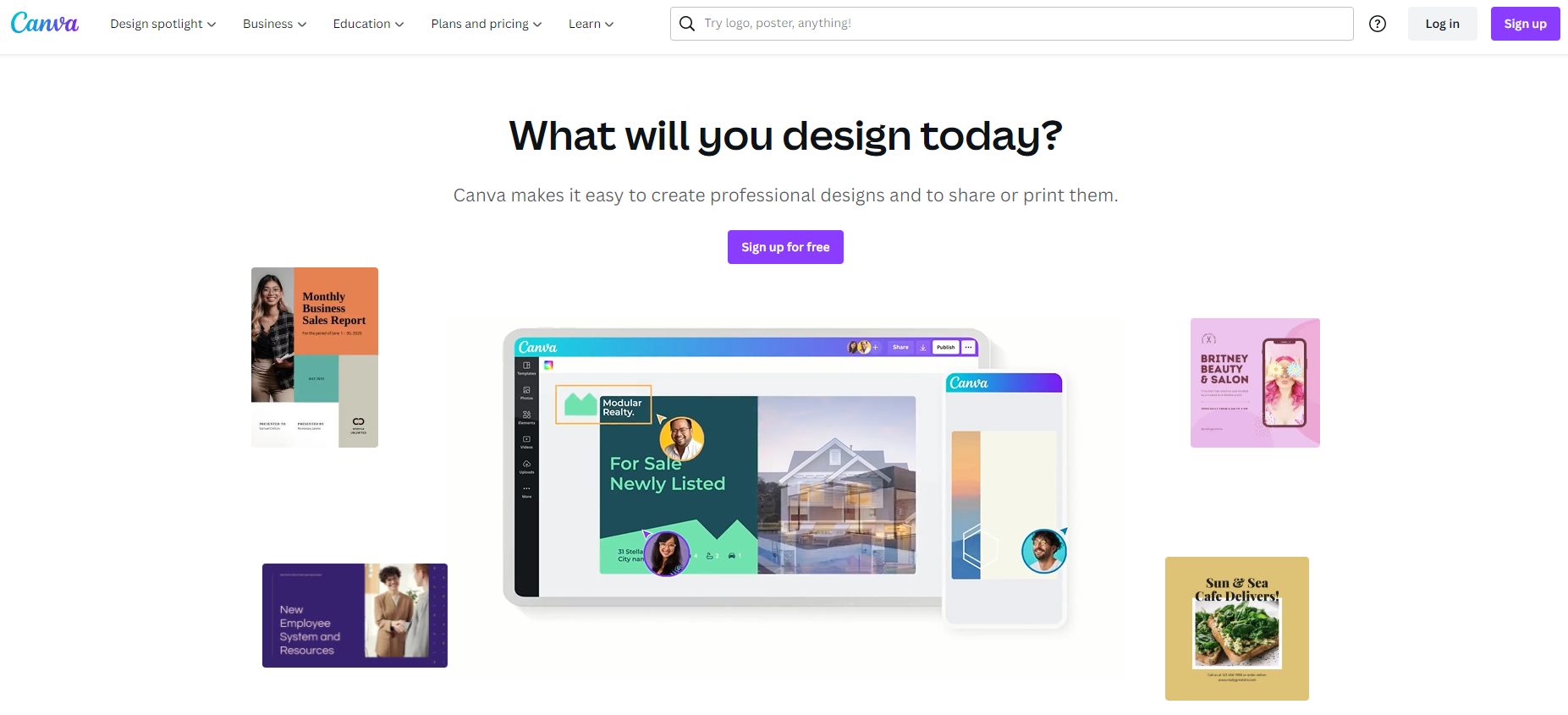 Canva has two plans:
Pro is a steal at $12.99 a month. I use it to create all my blog post images and youTube thumbnails, but the free version is all you need right now.
Step 2. Choose A Logo Template
Once logged in, hit the Create A Design button in the top menu and select Logo from the dropdown:

That'll take you to a logo design page with 1000s of templates to choose from.
You can either scroll through the logo templates to find the one you like or use the search box to browse logos by category.
For example, if you're making a logo for a food blog, simply search the word "food" and that'll bring up a whole array of options and ideas: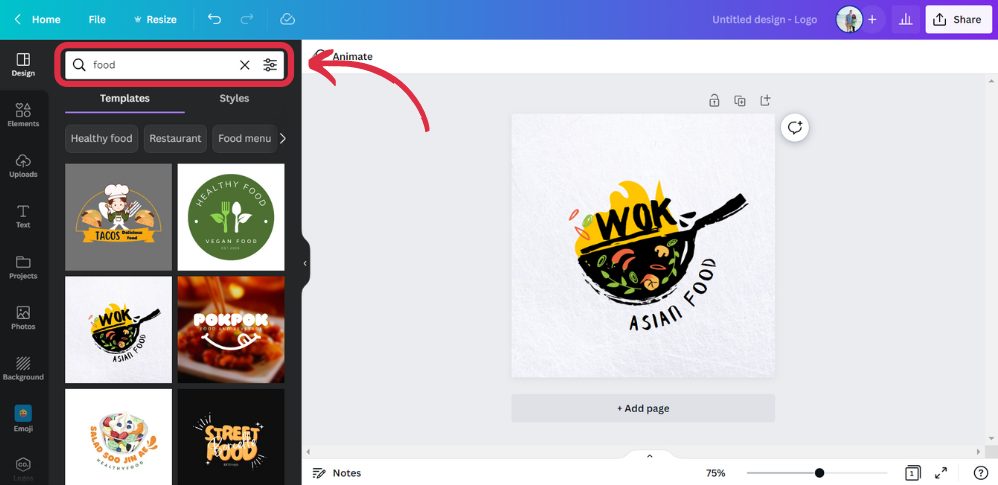 Alternatively, if you already have a clear idea of how you want your logo to look you can use the Elements, Text and Background features in the left menu to create a blog logo from scratch.
Step 3. Add Your Own Twist
Now you've got your template, it's time to make it your own.
With Canva, you can easily change the fonts, colours, sizes, icons, backgrounds and images (elements) and positioning of your logo until you're happy with it.
Step 4. Download & Add It To Your Blog
Hit Share in the top-right to download your logo design.
Canva gives you the ability to download in a variety of formats:
I recommend you save your new logo as PNG.
It's probably a good idea to tick the Transparent background option as well.
The file size is set to 500px by 500px by default but you can adjust the size according to your needs.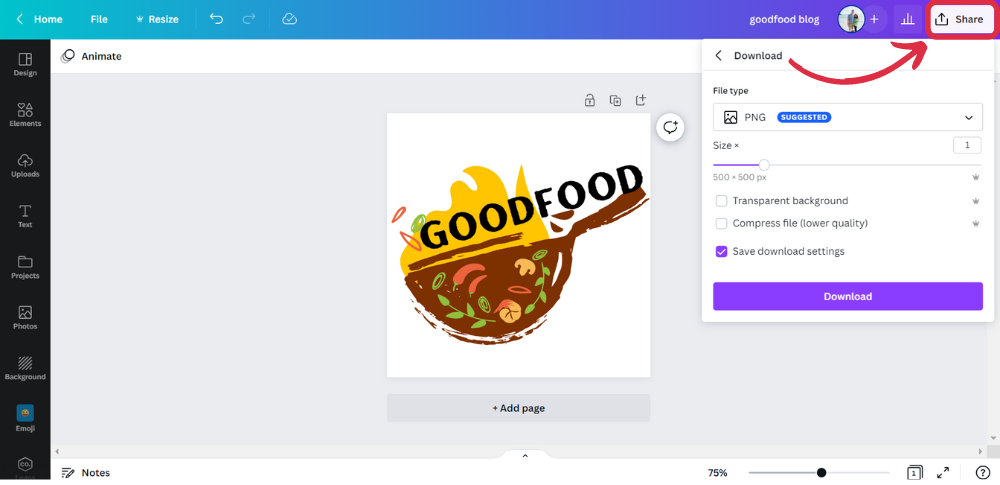 And there you have it – your logo is now ready to add to your blog! 🥳
5 Things To Consider When Designing Your Blog Logo
1. Letter-Based vs. Image-Based
Do you want your blog logo to be letter-based or image-based?
This is basically the first question you have to answer when making your logo.
Letter-based logos look like this: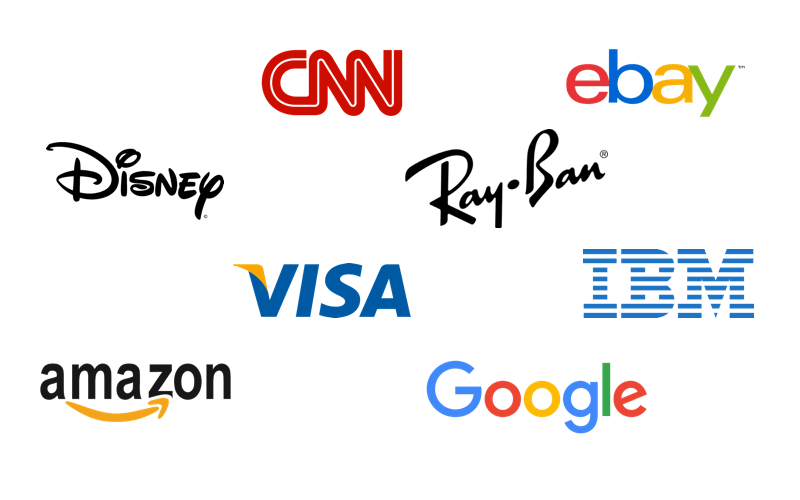 And image, symbol or icon-based logos look like this: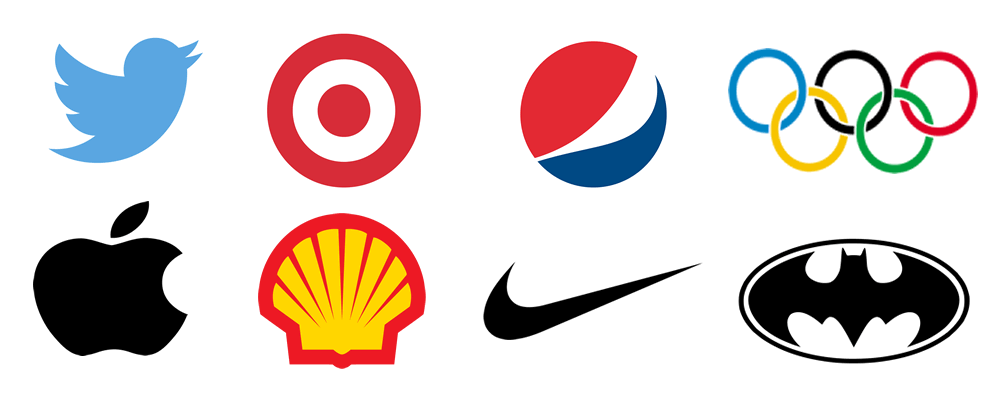 Either is completely fine for your blog. It comes to personal choice.
2. The Psychology Of Colours
Did you know different colours have different meanings?
For example, the colour red signifies feelings of desire, hunger and passion while using dark blues in your logo will make you seem more authoritative, solid and trustworthy.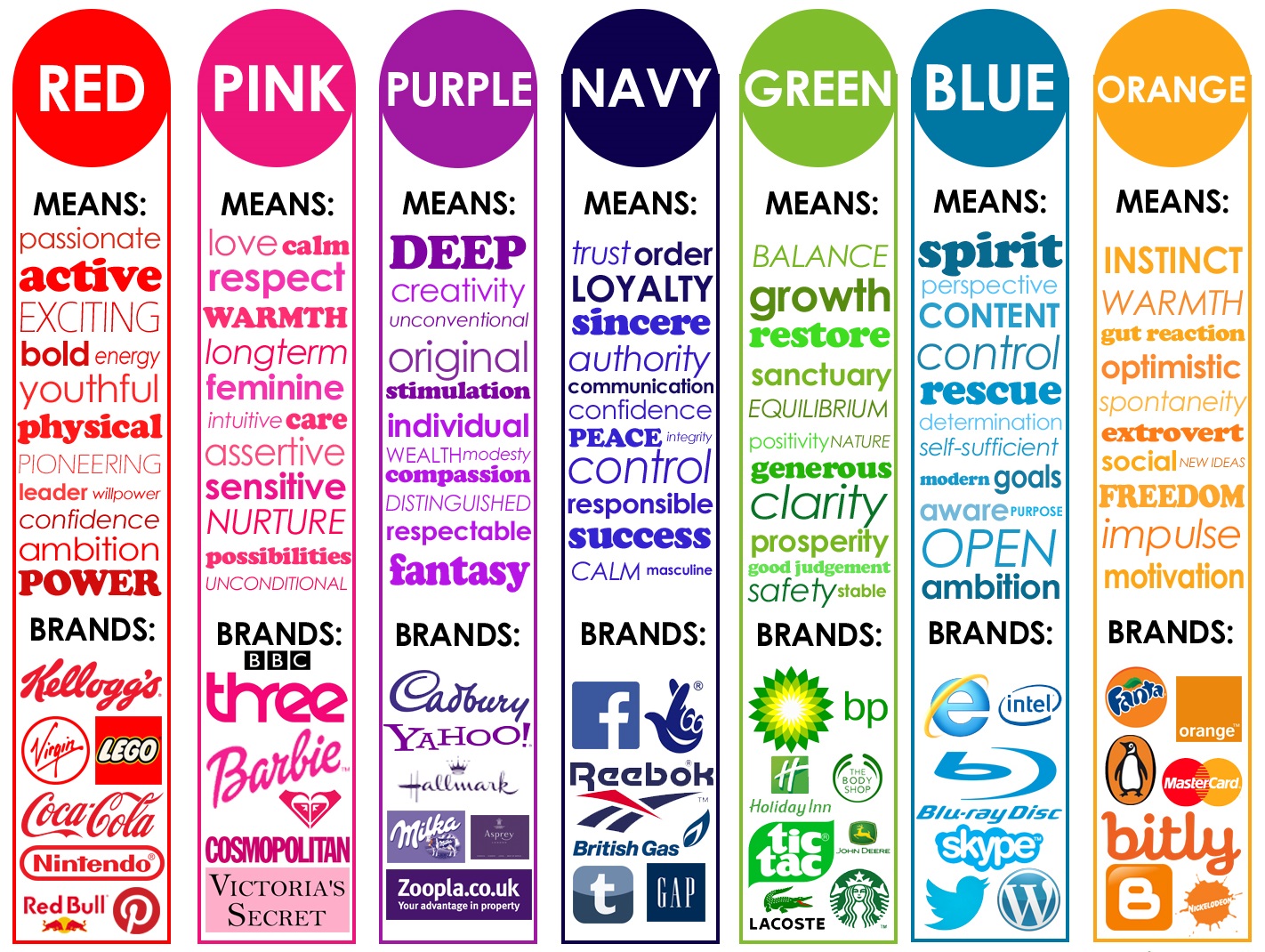 3. The Psychology Of Fonts
If you're going for a letter-based logo then the font may have more of an impact than you think.
Your logo font can change how people perceive your brand, so think about who you are and what your blog is about and more importantly, think about who your target audience is.
Whether you want your blog to be seen as:
Traditional
Respectable
Youthful
Reliable
Elegant
Sophisticated
Choose your font wisely as it sets the tone of your blog.
4. The Simpler The Better
Overthinking a logo design and trying to make it too complicated is a common blogging mistake.
Just keep it super simple.
Think about all of your favourite brands – their logos are powerful and memorable exactly because they're clean and straightforward.
And this is especially true in the internet age – 54.4% of people will read your blog on mobile devices.
5. Make It Versatile
My final tip on making a logo for your blog is this:
Think about how your logo will look not just in your blog's header, but on the likes of Youtube, Pinterest and Twitter.
Remember, you want a logo that's going to work across all platforms.
Do You Dream Of Making Money From Your Blog?
Welcome to Commission Academy – the launchpad for bloggers wanting to get more traffic and earn more revenue from their blogs.