Before you fork out cash for an affiliate marketing mentor, please read this guide!
It's going to help you spot the difference between a bad affiliate marketing mentor and an EFFECTIVE one.
And trust me, having the right mentor can make ALL the difference in the world.
There's nothing worse than spending hours working on your new online business venture (and $1,000s) with a lousy mentor only to have absolutely nothing to show for it 12 months down the line.
It's…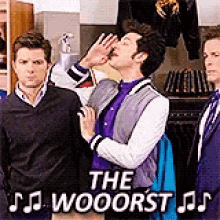 I had some terrible mentors when I first started out 8 years ago, I got scammed dozens of times and bought so many lousy half-baked courses that got me nowhere. Thankfully, I've had some great mentors too, gone on to earn $100,000s with affiliate marketing and officially been recognised as a Super Affiliate.
Long story short, I know my stuff, and I'll only ever give it to you straight.
Whether or not you want to check out our Affiliate Marketing Fast-Start Training, this guide is going to cover everything you need to know on how to find a good affiliate marketing coach:
5 Reasons You Need An Affiliate Marketing Mentor
How Do You Find An Affiliate Marketing Mentor?
Join Commission Academy to access the free step-by-step course and get direct help, support and coaching from not just one affiliate marketing mentor but TWO.
Dale and I have 20+ years of combined experience in the affiliate marketing game. We generate tens of millions of pageviews and earn $100,000s in affiliate commissions each year so you'll really be learning from the best.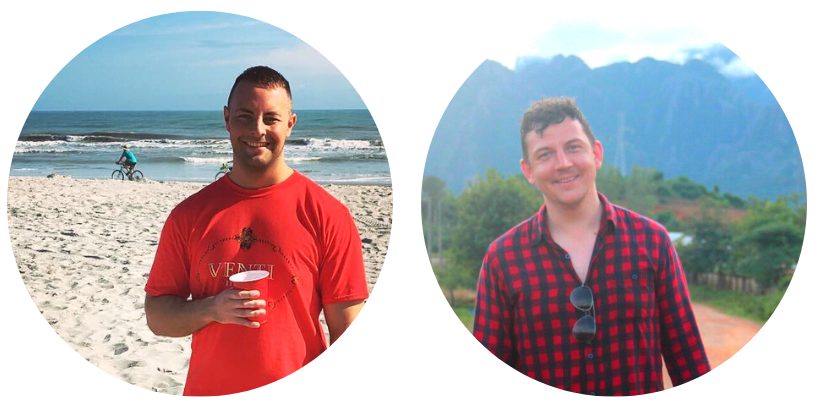 We've personally helped and mentored 60,000+ aspiring entrepreneurs to launch thriving online businesses to date, but we're not finished yet and we're ready to help you become the next big success story.
We'll show you how to start, build and grow a thriving online business and make money while you sleep so you can break free from the shackles of your job, your calendar and your 9-to-5 income.
Even if… you've never done anything like this before
Even if… you don't know how to create a website
Even if… you don't have a niche idea yet
If you want to increase your income by $1,000, $10,000 or even $100,000 a month, we'll equip you with the skills, tools and know-how you need to succeed.
Join Commission Academy now and you'll get:
Proven strategies: You'll learn the latest cutting-edge strategies that get results (without the fluff) with 28 over-the-shoulder, click-by-click video lessons that are super easy to follow.
Everything you need: We won't just tell you what to do, we'll give you the hands-on practical tools, resources and templates you need to get the job done.
One-on-one coaching: You'll have direct and unlimited access to two experienced affiliate marketers who will be on hand to help coach, guide and mentor you through the entire process.
Active Members Community: You'll become part of a like-minded community of affiliate marketers you can share your progress, struggles and success and be invited to our weekly live hangouts.
Why Do You Need An Affiliate Marketing Mentor?
A good affiliate marketing mentor is going to arm you with the practical training, tools, support and accountability you need to start earning commissions and achieve your online income goals.
They will work with you to help you come up with the winning idea and proven plan of attack that ensures you actually enjoy the business-building process and get the results you're after.
Having an affiliate marketing mentor can play a huge role in how quickly you become profitable because you don't have to second-guess yourself. You'll be able to skip the common newbie mistakes and save yourself years of trial and error.
6 Qualities Of A Good Affiliate Marketing Mentor
While every affiliate marketing mentor has their own style and way of doing things, there are some common traits that good affiliate marketing mentors have.
Here are a few:
1. They Walk The Walk
Imagine hiring a Spanish tutor who can't speak Spanish fluently…
Or getting a guitar teacher who doesn't know the pentatonic scale…
If I'm looking for a personal trainer to help me bulk up, I'm going to go with someone who looks ripped because obviously, they know what they're talking about. I can learn from them because they've already done what I want to do.
So when you're looking for an affiliate marketing mentor, look for someone who is experienced and successful. It's less about their credentials or how they present themselves and more about what they've actually achieved.
"If you want to be successful, find someone who has achieved the results you want, copy what they do and you'll achieve the same results."
2. Keeps It Simple
You don't want an affiliate marketing coach who makes everything seem more complex than it really is because either they don't know what they're talking about or they're deliberately trying to confuse you.
Either way, it's not a good sign.
A good affiliate marketing mentor is going to break everything down for you in a beginner-friendly, easy-to-follow way so you can understand and apply it.
"Smart people simplify complicated things and stupid people complicate simple things."
3. They Show You The Entire Process
You want to learn from experienced affiliate marketers who are going to show the whole process from start to finish with nothing missing.
I've seen people pay $1,000s for affiliate marketing courses only to realise they're only getting access to piecemeal information and they'll have to shell out even more on endless upgrades and upsells to get the whole picture.
It's unethical, it's unfair but it does happen.
So be sure to check with your prospective mentor that they're going to cover everything you need to build a successful affiliate marketing business from the ground up from A to Z before going all in.
4. They Equip You With The Tools You Need
You want an affiliate marketing mentor who won't just tell you what to do but will arm you with the tools and resources you need to make it happen
And only the tools you actually need – nothing more, nothing less.
If you meet one of these make-money online coaches or gurus who tell you to sign up for everything going, run for their hills. It's a sign they're out to squeeze you for every dime.
5. They Are Readily Available
Starting an online business (or anything new) can be daunting and one of the biggest reasons people look for an affiliate marketing coach is they want that assurance they'll have an expert on hand they can call on to ask questions, discuss things with, bounce ideas off and get feedback from.
This is why accessibility is key.
However you communicate with them, you want need someone who isn't going to make you wait 3 days for a reply. That's just going to demotivate you and cripple your chances of success.
6. They Genuinely Care About Your Success
Whoever you choose should actually care about your success. If there's one quality you want in an affiliate marketing mentor more than any other it's this one.
Why?
Because then they're always going to put YOU first – they'll be honest with you, go out of their way to remove every obstacle, give you the best possible training and do anything within their power to make the journey as smooth and straight as they can.
And with a mentor like that… well, the sky isn't the limit, it's your starting point.
We're Ready When You're Ready
You know you're in rarefied air, right?
Most people read about affiliate marketing and never follow through. They want to achieve great things online and talk about it nonstop, sure, but they never take the first step.
Years from now, they'll still be reading articles like this, nodding along with the words and wishing they had the courage to make it happen.
But not you.
You're going to start right here and completely obliterate your income goals. You'll create a thriving online business and earn affiliate commissions around the clock before you know it.
And you're not going to wait days, weeks or months before you get started. You're going to start your online business today – right now.
If you have any questions, Dale and I are right here to help and mentor you every step of the way.
Are you ready?
Then let's do this!