Getting started on the adventure of Amazon Affiliate marketing? It's safe to say there's a lot to consider, particularly in comprehending and adhering to Amazon's specific affiliate regulations.
We appreciate that the prospect might be intimidating, especially if you're brand new to affiliate marketing. But the good news is that when it's done correctly, the benefits are certainly worth the work.
The potential for affiliate marketers is simply unmatched, with Amazon serving as the largest online retailer in the world. You could stand to earn commissions every time someone clicks on one of your affiliate links.
However, it's essential to keep in mind that this game has rules & that if you don't meet Amazon's associate standards, you could get kicked out of the program & lose your income entirely.
Of course, that's something you don't want to happen, so it's vital that you understand the requirements.
And whilst understanding Amazon's affiliate program requirements may seem like solving a puzzle, in reality, it's actually easy. On this page, we'll walk you through it.
So here's to your foray into the promising world of Amazon affiliate marketing, starting with an overview of how the Amazon affiliate program (known as Amazon Associates) actually works.
Free Training
Become a Super Affiliate Marketer 🚀
Sign up for our free affiliate marketing training & learn how you can become a super affiliate in any niche. Discover powerful traffic generation methods & little-known tactics to generate the most revenue for every single click.
An Overview of Amazon Associates
'Amazon Associates' is a term that is frequently used when researching affiliate marketing. Since 1996, this program has led the way in affiliate marketing, holding a dominant 50% of the market. Its continued success is evidence of the significant value it provides to its users.
For content producers, bloggers, and marketers who want to turn the traffic to their websites into a successful business, Amazon Associates is a fantastic platform.
These people can profit from their audience's buying habits by promoting Amazon's enormous selection of products & the good news is that filling out a registration form is all it takes to start this adventure
And it's the commission-based structure of Amazon Associates that makes it special. Affiliates are compensated when a visitor hits their unique Amazon link and completes a transaction. These commissions can range significantly, but typically range from 1% to 20%, dependent on the kind of product sold.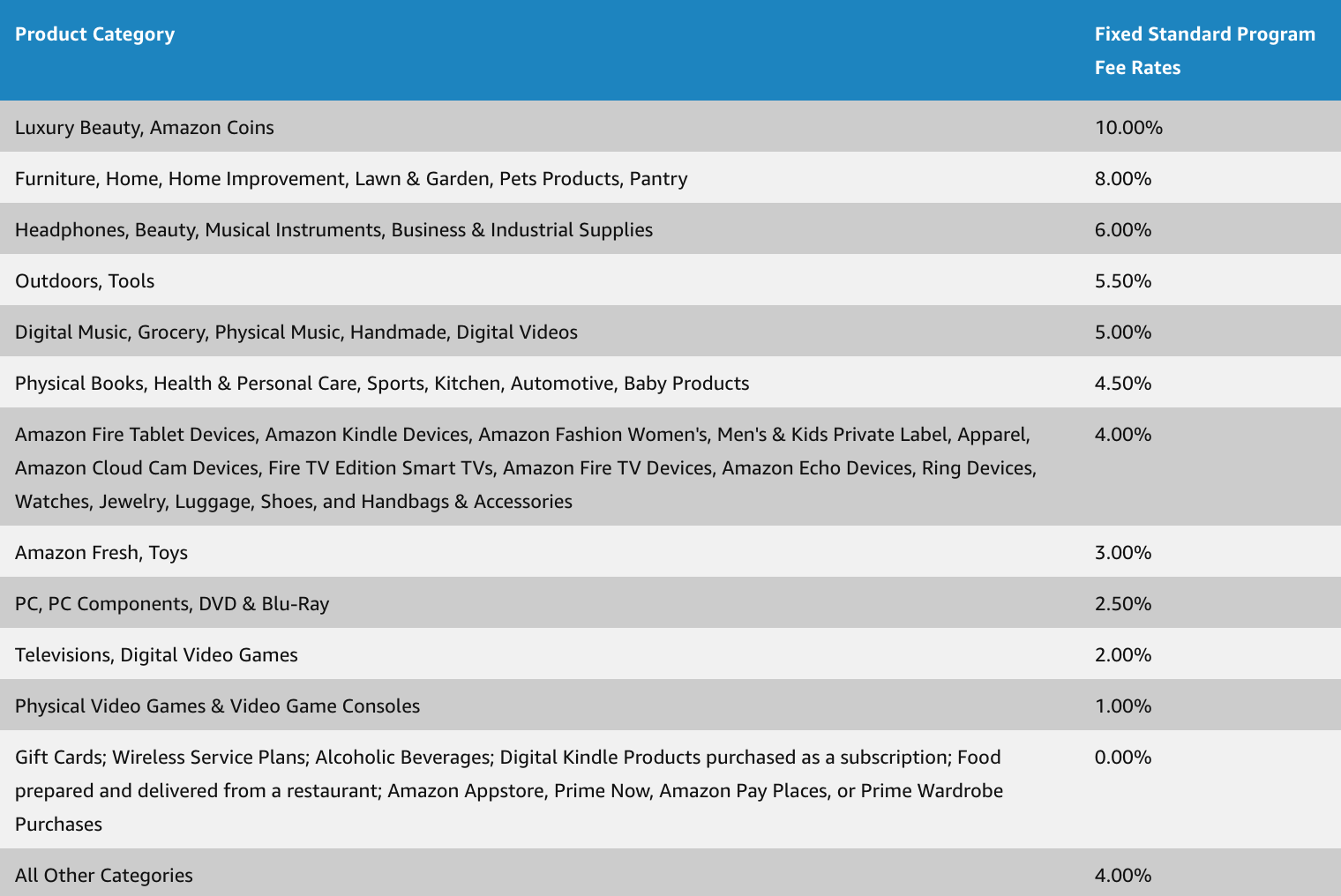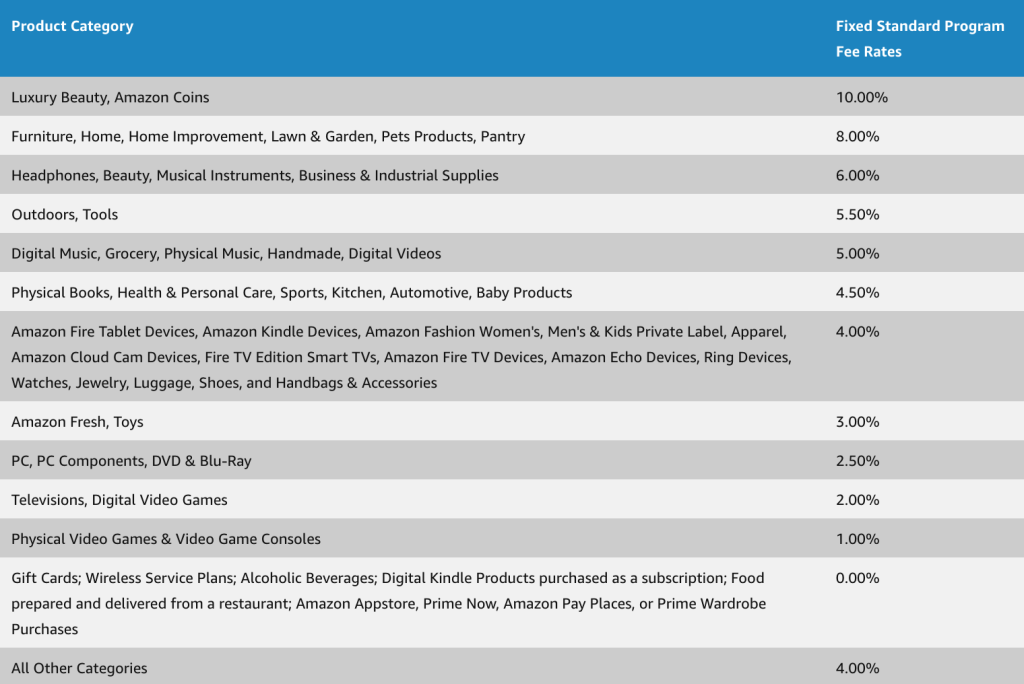 How Does The Amazon Associate Program Work?
How does the Amazon Associates program function, though? The inner workings of this platform continue to be a mystery to many people. However, the principles are relatively simple, and comprehension of them is essential for anyone hoping to take full advantage of this opportunity.
Users are given a special product link, known as an affiliate link, that is associated with their account after signing up for the Amazon Associates program.
Their primary method for promoting Amazon products is this link.
When a website visitor clicks on this special link, Amazon's website is reached. When the customer purchases within the next 24 hours, the affiliate magic happens. After that, a portion of the purchase price is paid to the site owner.
The characteristics and cost of the advertised goods have a significant impact on the commission rate that an Amazon associate receives. However, the commission rate isn't the only factor in determining earning potential.
The conversion rate, or the percentage of website visitors who become paying customers, is an important consideration. Increased conversion rates automatically result in increased revenue from the program, giving website owners a strong incentive to increase traffic and user interaction on their websites.
Amazon Affiliate Program Requirements
You must become familiar with the policies and procedures that Amazon has outlined for its associates before you begin participating in the Amazon Associates program. Here are some essential aspects to bear in mind:
Disclosure of One's Amazon Affiliate Status
Individuals who are Amazon Associates are required to make their affiliation with the company public. Because of regulation from the Federal Trade Commission, affiliates are required to openly reveal their affiliation with the merchant, which in this case is Amazon.
As a result, this requirement has come into effect. Make certain that your affiliate disclosure is unambiguous, uncomplicated, and easy to comprehend at all times.
Minimum Sales Requirement
You need to earn at least three sales within the first six months of becoming an Amazon Affiliate for your account to remain active.
This requires a consistent amount of visitors to be directed toward your website.
Be warned that if you use your affiliate link for personal orders, this violates the terms of service for Amazon, which could result in the suspension of your account.
You Cannot Conceal Amazon Affiliate Links
Amazon places a strong emphasis on transparency and does not permit link masking (otherwise known as link cloaking). Therefore, you should avoid utilizing URL shorteners.
Be sure that link cloaking is turned off in the plugin's settings if you're using a third-party plugin to inject affiliate links automatically on your site.
You Cannot Mention Product Prices
It is against Amazon's policy to publish specific pricing information for items that are part of a promotion. They want to stop affiliates from spreading possibly misleading information about prices by taking advantage of the fact that prices are updated often.
You can include a call to action, such as "Check on Amazon now," which will inspire your site visitors to click the link to view the prices instead of citing specific rates. You could also use the Amazon Associates API, which instantly and automatically adjusts the price of your goods to reflect any changes that Amazon makes.
Start Earning Commissions
Get Paid To Share This Page 🤑
Join the free Commission Academy affiliate program & start earning commissions by promoting this page as an affiliate. Simply share your unique link & stand a chance to earn over $1,000+ in commissions for every new person that signs up via this page.
How To Become an Amazon Affiliate & Get Approved
Participating in the Amazon Associates program requires minimal effort on the user's part. Before you join the program, make sure you have a fully operational website, app, and YouTube channel because Amazon will do a thorough examination of these distribution channels.
Let's take a look at the steps you need to take to join Amazon's affiliate program.
Finding Your Particular Niche
Find a topic that fits your interests perfectly and use that as the basis for your website. Make sure that you can provide high-quality, engaging content for the particular niche that you have chosen, whether it be cosmetic items, interior design, or sporting activities.
To help you out, we've put together a guide on finding a profitable niche.
Establishing a Website
Building your brand and establishing yourself as an authority in your field can be accomplished through the use of a website. Websites containing in-depth product reviews and other helpful information are common among the most successful Amazon affiliates' online properties.
Creating a website requires the following three actions to be taken in order:
Domain Name
Think of your website's domain name as its address on the internet. Pick a moniker that not only appeals to your target demographic but also fits in with the specifics of your field.
Web Hosting
Your website's data will be stored on your web hosting service. There is a potential for the monthly cost to increase based on the provider and plan that you select.
Content Creation
The time has come to captivate the readers of your target audience with material that you will post to your website. Develop product evaluations and publish articles, news, and reviews about your area of expertise to improve the discoverability of your website and boost your visibility online.
How To Join Amazon Associates
The procedure of signing up comprises a few steps, which are as follows:
Go to the Amazon Associates Page
Visit the homepage of the Amazon Associates program and select the "Sign up" button when you get there.
Create an account with Amazon
After clicking on the link, you will be taken to a screen where you may input your Amazon login information. To create an Amazon account, if you don't already have one, click the link that says, "Create your Amazon account."
Complete the Required Fields to Access Your Account
Provide your first name, last name, email address, and password. After that, input the OTP that will be delivered to the email address you registered with.
Enter the URL of your website or mobile application
After you have logged in, you will be prompted to enter the URL of your mobile app or website.
Enter Your Store ID
In most cases, the store ID will be the same as the name of your website; nevertheless, you are free to choose whatever name you like. Specify the goals you hope to accomplish with your website and make topic choices that align with those goals.
Advantages of Joining the Amazon Associates Program
Many advantages come with becoming an Amazon Associate, and the following are some of the reasons that can make it an appealing platform to consider:
Reputational Stability and Dependability of Amazon
Amazon's long and successful history in online retailing and affiliate marketing has helped solidify the company's position as a household name. There is a correlation between including an Amazon affiliate link in your article and an increase in the possibility that site visitors will regard your content to be trustworthy.
Widespread Availability of Products
The astonishing selection of goods available on Amazon currently numbers over 12 million. It doesn't matter what market you're operating in; you'll have no trouble finding products that complement the content you produce and cater to the preferences of your ideal customers.
Ease of Joining and No Fees
Becoming an Amazon Associate doesn't cost anything and is quite simple to do. This program is open to anyone who has a sizable following on social media or a large number of site visitors.
Cons of Participating in Amazon's Affiliate Program
Although it has the potential to be a lucrative affiliate network, Amazon Associates is not without its drawbacks. Here are some potential disadvantages:
Only One Day (24-Hour) Cookie Life (Referral Window)
Customers have to purchase within the first twenty-four hours of using your link for you to be eligible for a commission on the sale.
Even if the customer discovered the goods through your link in the first place, you would not be eligible for a commission if they simply save the product for later purchase by clicking the bookmark button.
There Is a Chance of Low Commission Rates
The Amazon Associates affiliate program provides a simple way to generate revenue; however, the commissions may be on the lower end of the spectrum.
Lack of Support PayPal Integration
Many people use PayPal as their method of choice when it comes to sending and receiving monetary transactions. However, the Amazon Affiliate Program does not currently enable payments made through PayPal, which may provide a substantial barrier to entry for some individuals.
Wrapping Up
Hopefully, after reading this page you have found yourself with a better understanding of the Amazon affiliate program, including its requirements.
And if you'd like to carry on your learning & discover how you can actually begin making money with the Amazon affiliate program, do be sure to check out our free training before you leave.
Also, if you happen to still have any questions or comments about anything that was mentioned on this page, feel free to leave them below.
We always love hearing from our readers. 🙌