Quick Answer: Whilst accepting guest posts on your blog can seem like an easy way to boost your content & search traffic, it can actually have damaging effects. Each guest post should be treated different & on this page, we'll explain how to tell which guest posts to accept & which to decline.
If you own a website or blog then no doubt you'll have received countless emails or comments from folk asking if they can publish a guest post.
For us here at Commission Academy, messages like "I have an article which will be a perfect fit for your readers. Would you be interested in posting It on your blog?" are only far too common.
But the question is, should you accept a guest post on your blog? (otherwise known as a sponsored post).
And what are the dangers of doing so?
The good news is that you've landed in exactly the right place to find out because in this post we're going to explain whether or not to accept guest posts on your blog, what to do with sponsored posts inquiries & whether or not you should charge money for a guest post.
First, though, we'll start at the top.
What Is a Guest Post?
A guest post (otherwise known as a sponsored post), in short, is a post that's been written by a third party & published on your website or blog.
So for example, let's say you own a blog about model railways & you receive an email from let's say, Timothy, titled "Sponsored Post Inquiry".
In the email, Timothy asks if he can publish a post on your blog & if you accept & publish the post to your blog, you would have published a guest post.
It really is as simple as it sounds – it's a post, written by a guest.
And sometimes these so-called "guests" will ask that you publish their content without payment (hoping that their content alone will be enough).
But other times they will also offer you money – and sometimes, depending on the size of your website & its authority, it can be quite a lot of money offered.
Question is – what's in it for them?
Why would somebody go out of their way to write content for your blog, and why would some of them want to pay you substantial amounts of money?
Let's take a look.
What Is The Purpose of Guest Posting?
The primary purpose of guest posting is to obtain something known as a backlink (a link from your website to the "guests" website) in an effort to rank higher in search engines.
You see, in case you don't already know, when websites link back to your website, it essentially tells search engines your website must be good.
You can almost think of a backlink as a method of another website giving your website a "thumbs up" & telling the search engines "I think this content is useful enough to share".
And search engines, like Google, use that data to organise their results.
The more backlinks a website has, the higher it typically ranks in search engines (providing the backlinks aren't from low-quality, spammy websites).
And again, you can take that back to the thumbs-up example. In real life, a recommendation would hold more weight from a trusted person, rather than an untrusted one.
So as you can imagine, backlinks from quality, trusted websites are highly sought after.
This brings us to the next point.
Should You Accept a Guest Post on Your Blog?
Generally, no, you shouldn't accept guest posts on your blog unless you really know what you're doing.
It can certainly be tempting to take up the offer of "free" content, especially if the person contacting you is offering to make payment as well, but bad guest posts can quickly kill your site.
And you've got to ask yourself; is it really worth ruining your site for a quick hit of content or cash?
Hint: the answer is no!
You see, when people reach out with sponsored post inquiries, they're usually using automated marketing tools to contact thousands upon thousands of websites all in one go.
This means that whilst an article may seem great & unique at first glance, you'll quickly find it appearing on several other websites & then you'll be faced with the issue of duplicate content.
And if you don't already know, let us tell you that duplicate content is something you want to 100% avoid.
But let's pretend you're ruthless & you don't care about having duplicate content on your website (which you definitely should care about), there's still another issue.
And that issue comes with the links.
You see, if you're linking out to too many other websites or worse, if you're linking to bad websites from your website then this can actually lower your search rankings.
So accepting guest posts with links can really damage your SEO, again, unless you know what you're doing.
More importantly, buying or selling links with the intention of manipulating the search results is strictly against Google's Webmaster Guidelines.
Meaning, in short, it's something you definitely don't want to be doing.
How Should You Respond To a Guest Post Request?
As a blogger or website owner, you can prepare yourself to become inundated with guest post requests or sponsored post inquiries & you may feel compelled to respond to them.
However, you should know that regardless of how great or convincing the email may seem, there's a 99% chance it will be completed automated.
Meaning that you don't need to respond at all… And we actually encourage you not to respond because if you do, you'll often just find yourself getting bombarded even more.
You see, sites like Pitchbox (shown below) let marketers create automated campaigns for outreach: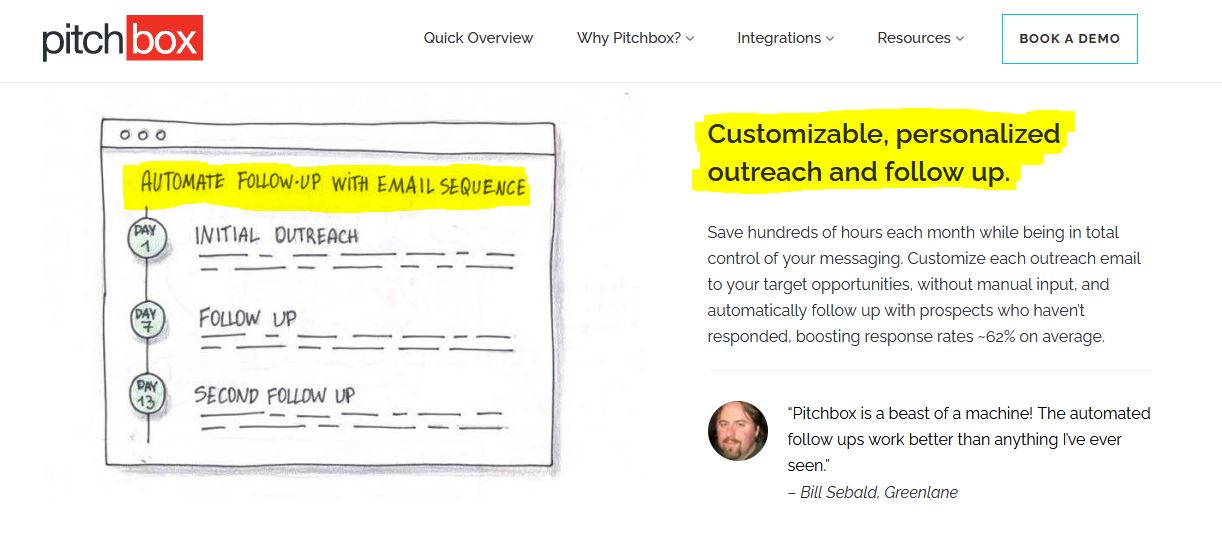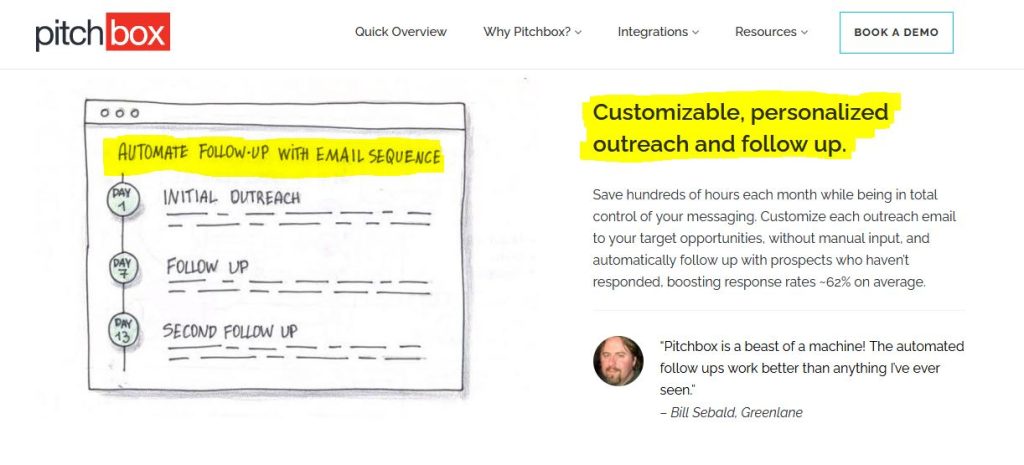 The campaigns will generally send you an initial email & then, based on whether or not you respond, they will even follow up with you.
It all appears to be very real but it is, in fact, automated.
So don't worry about offending or upsetting anybody by not responding to a guest post request or sponsored post inquiry as there's a very slim chance that the message will have actually been sent by a real person.
The Bottom Line
If you're asking the question "should I accept a guest post on my blog" then ultimately, without meaning to sound rude, the answer is no – you shouldn't.
Accepting guest posts is a very tricky business & requires a lot of thought, research & "aftercare", even for the more advanced marketer.
But even as an advanced marketer, it's generally still best practice not to accept guest posts because 99% of guest posters don't have your or your site's interests at heart. They just have their own at heart.
This means that the content they provide you with will likely be subpar to what you normally produce & it'll stand a good chance of making a negative impact, rather than a positive one.
So, what guest posts should you accept?
Well, the only guest posts we would recommend accepting are ones from experts in your niche who can truly bring value to your website.
And of course, it comes without saying that you should always, always review the content (and check it for plagiarism) before publishing it to your site.
But if you're unsure or have any doubts, don't hesitate to leave a comment below & we'll be more than happy to help you out.
Plus, if you'd like to get some free training on how you can earn more money from your website or blog then do also be sure to check out our free affiliate marketing course before you leave as well.