Unfortunately, ChatGPT does not currently have an affiliate program that allows affiliates to promote ChatGPT, though OpenAI may well introduce this at some point in the future.
I asked ChatGPT if they have an affiliate program and this is what it said: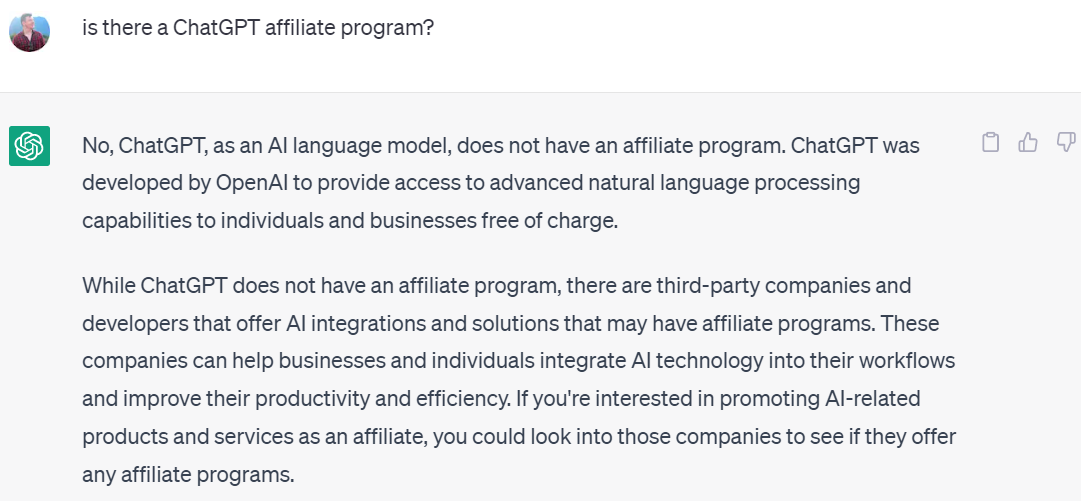 Yes, ChatGPT is free of charge but I know there are plenty of affiliates who would love to promote theme the paid version of ChatGPT (ChatGPT Plus) which costs $20 a month if they could get a cut of the sales.
So Why Doesn't ChatGPT Have An Affiliate Program?
Well, apparently it's because OpenAI's main aim (for now at least) is to continue researching and developing the AI tech rather than generating revenue.
It's disappointing I know, but hopefully, it's not too long before affiliates can jump on the AI craze and start earning commissions by promoting this truly revolutionary software.
I will update this post as soon as any affiliate program details become available.
You can also click here to get the latest ChatGPT news.
5 Best ChatGPT Affiliate Program Alternatives?
While ChatGPT has taken the world by storm, it is by no means the only AI software out there.
So if you're interested in promoting AI-related products and services as an affiliate, here are 5 ChatGPT affiliate program alternatives.
1. Rytr AI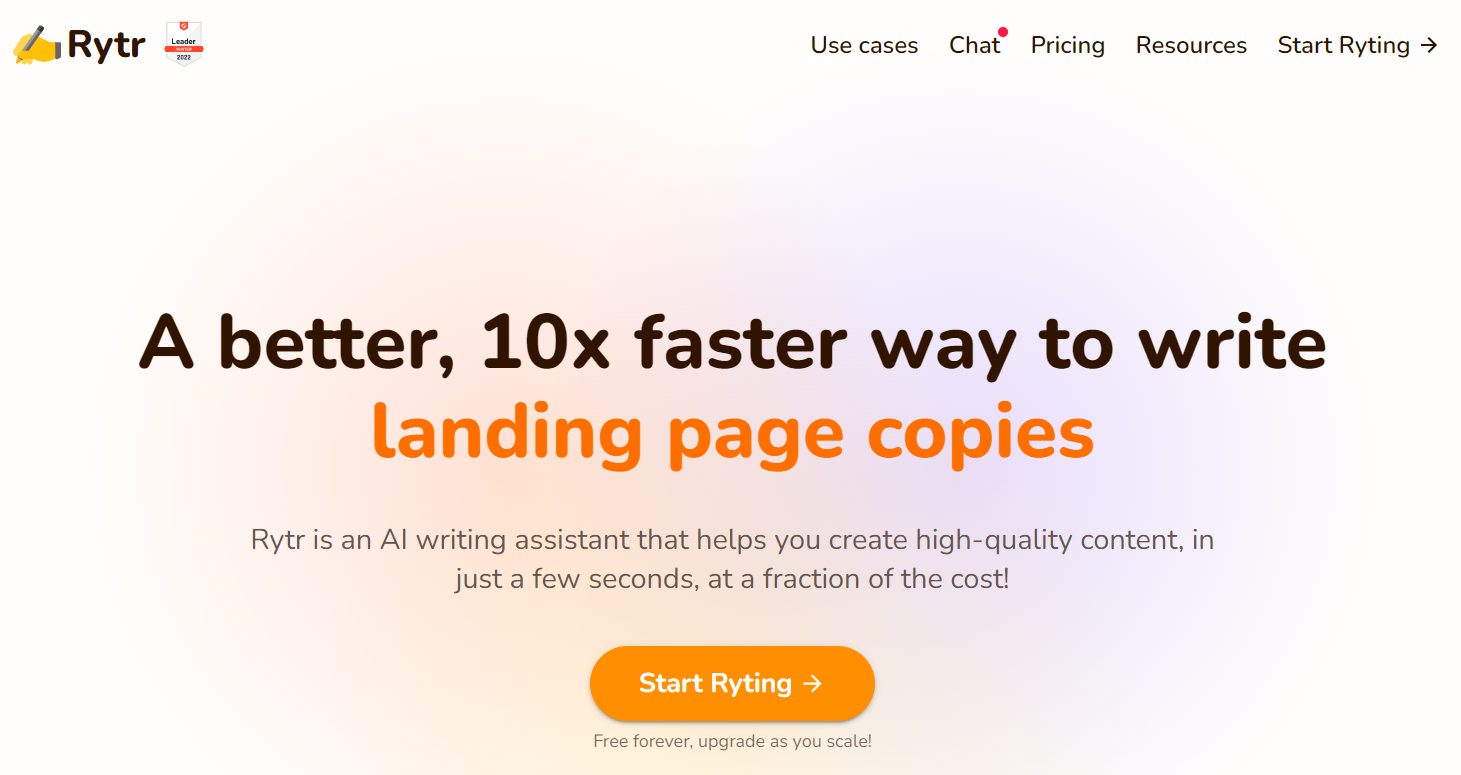 Rytr AI is a cutting-edge AI-powered writing tool users can use to create quality blog posts, headlines, high-converting emails, YouTube scripts, landing pages and social media messaging at 10x the normal efficiency.
They have a free plan, a Saver plan ($9) and an Unlimited plan ($29) and the minimum affiliate payout threshold is $100.
Join the Rytr affiliate program to earn 30% commissions for life.
2. WriteSonic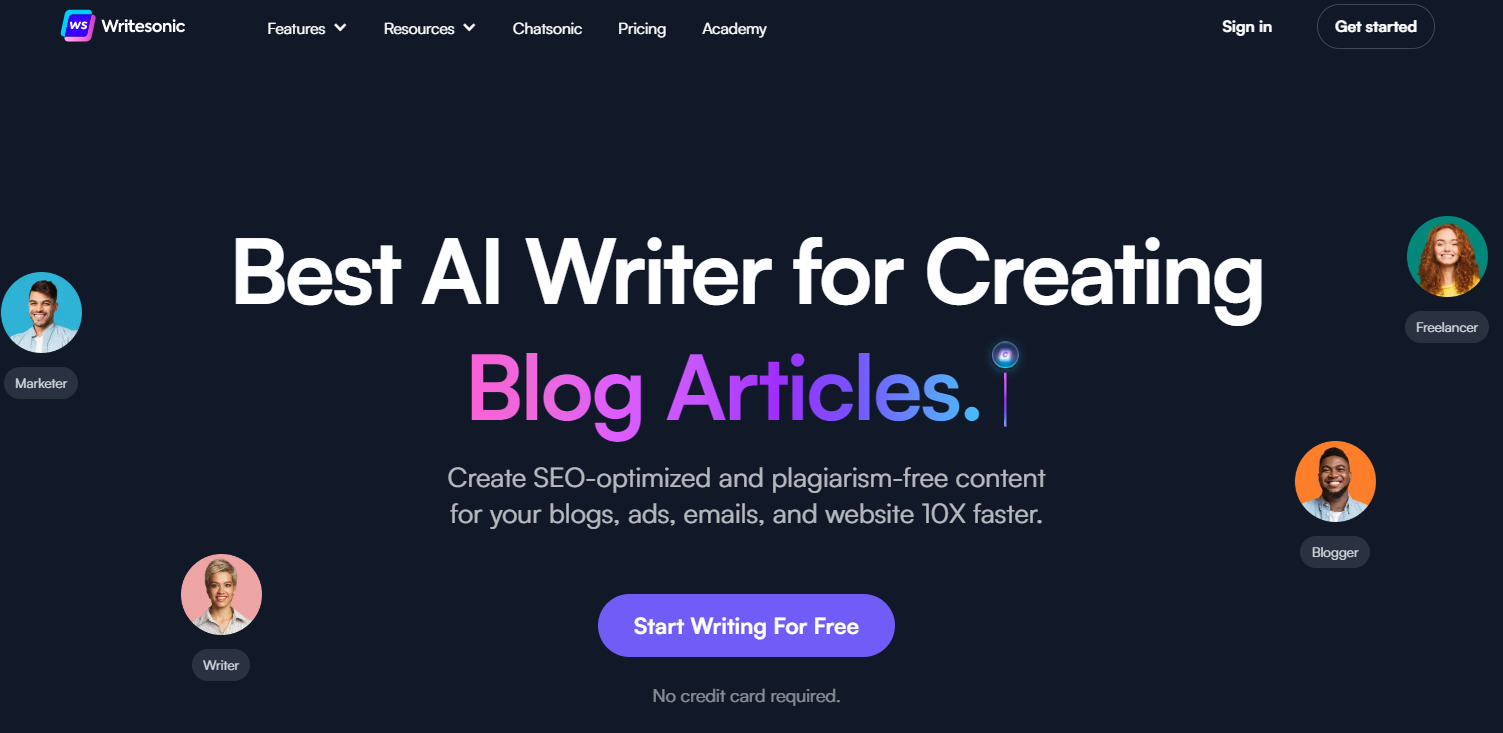 WriteSonic (also known as Chatsonic) calls itself "ChatGPT with superpowers" and is an AI-powered writing tool that helps people create high-quality content more efficiently.
It uses advanced natural language processing algorithms to generate content based on user inputs, such as the desired tone, style, and keywords.
WriteSonic can assist with a variety of writing tasks, including writing blog posts, product descriptions, social media posts, paid ad campaigns and more. It offers a user-friendly interface that allows users to input their writing prompts and then generates human-like content based on those inputs.
They have a free 10,000-word trial and a paid version at $12.67 a month.
Become a WriteSonic affiliate and earn 30% lifetime commissions.
3. AtOnce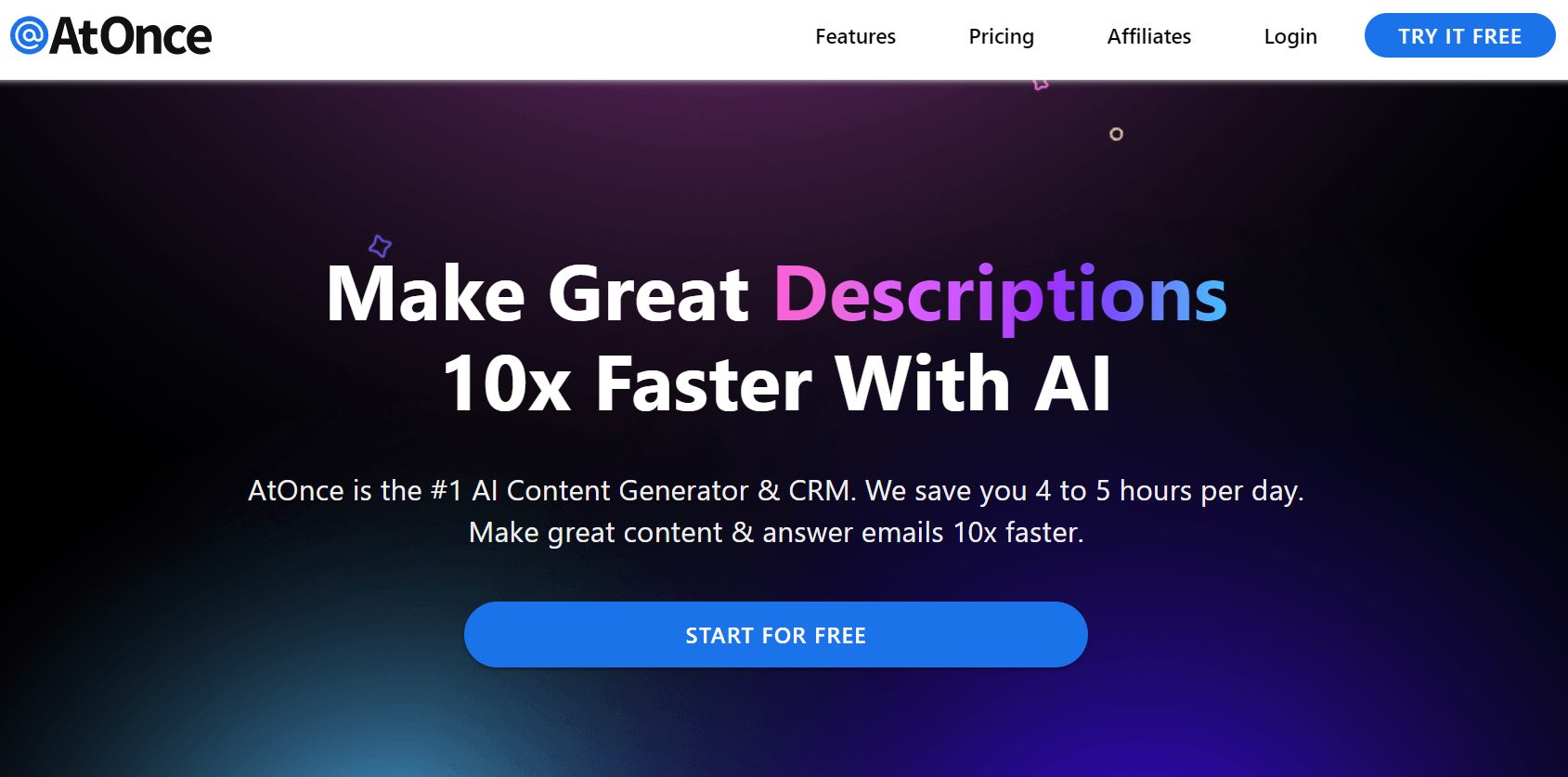 AtOnce is another AI writer and AI image creation tool and customer service CRM.
Pricing starts at $29 a month for Silver membership, $79 a month for Gold and $499 a month for Diamond.
They offer 30-day cookies.
Become an AtOnce affiliate and earn 30% lifetime commissions.
4. Jasper AI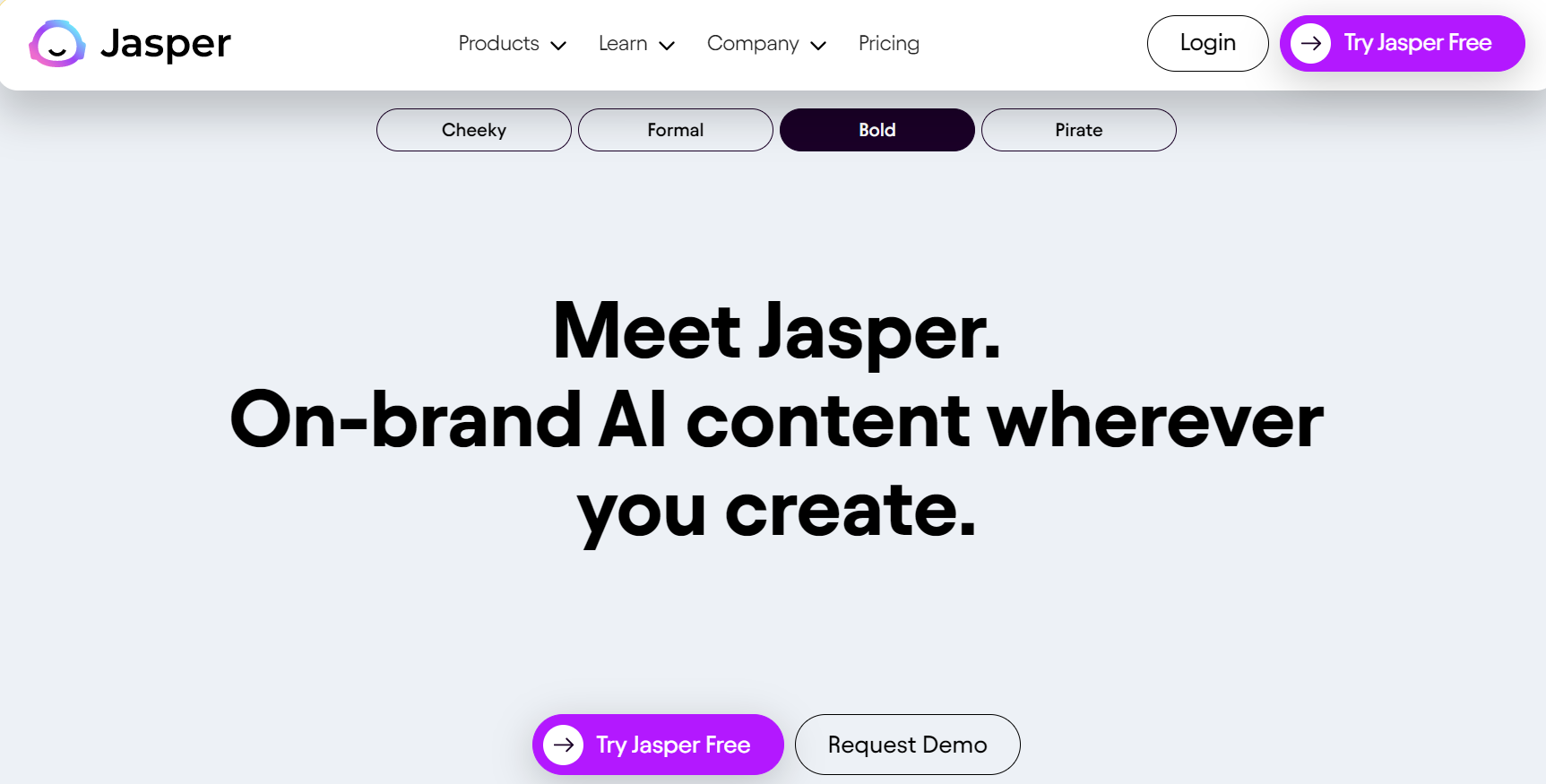 Jasper is an AI writer tool, AI art generator and AI API and chatbot with the ability to translate 25 different languages.
Jasper has 3 plans:
Creator ($49/month)
Teams ($125)
Business (custom pricing)
Your referrals can choose the pay yearly option to save 20%.
Become a Jasper affiliate here and you'll earn 30% commissions for life.
5. Copy AI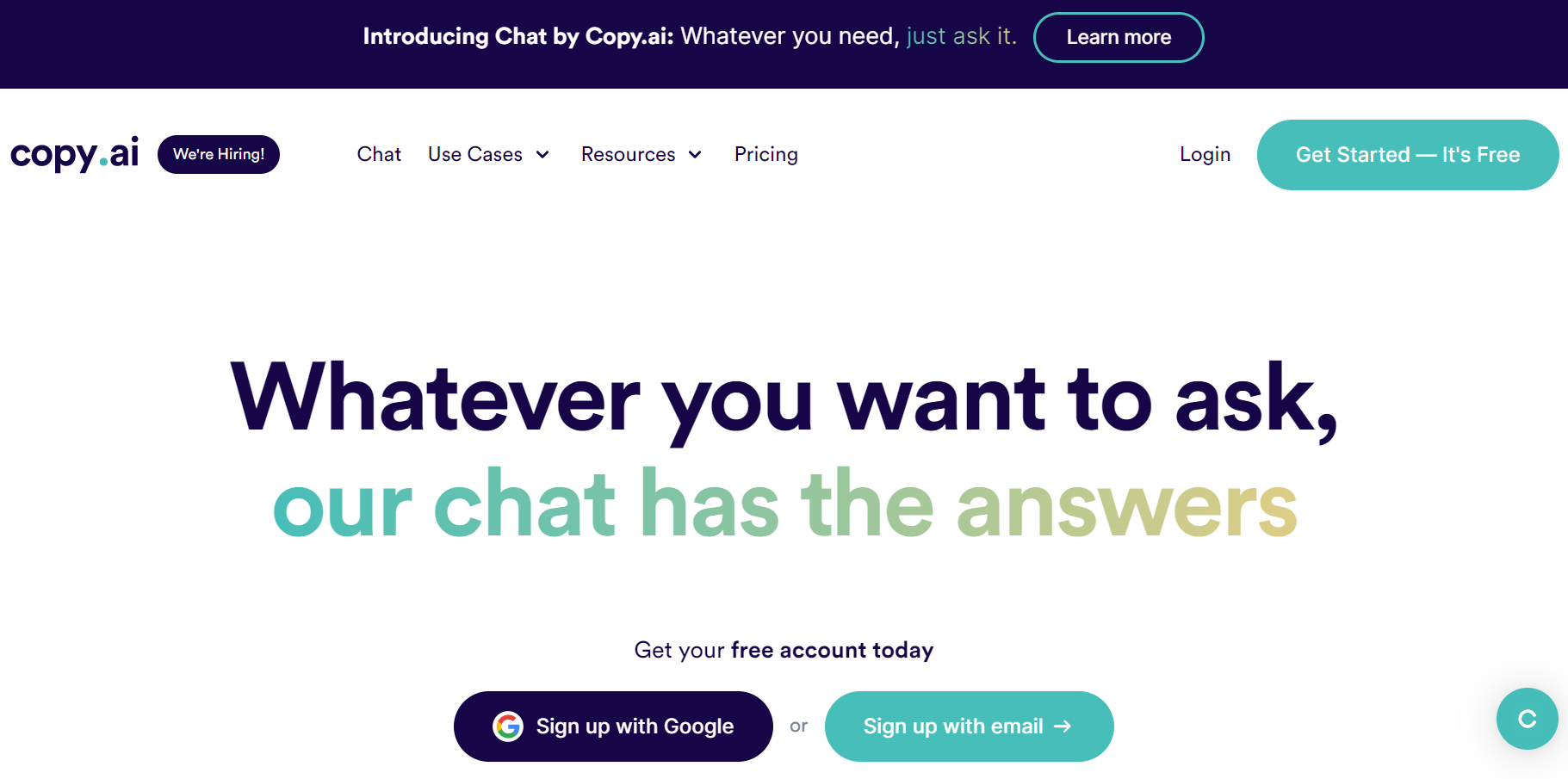 And last but not least, introducing Copy AI:
A multilingual AI copywriting tool to help content creators write content more efficiently.
They have a free plan and a pro plan at $36 a month which is billed at $432 a year.
Join the Copy AI affiliate program and earn 45% commissions on the first year.
Know Of Any More?
We'd love to hand it over to you.
So drop us a comment below if you've found a gem of AI software that should be on this list of ChatGPT affiliate program alternatives.
Thank you in advance! 🙏